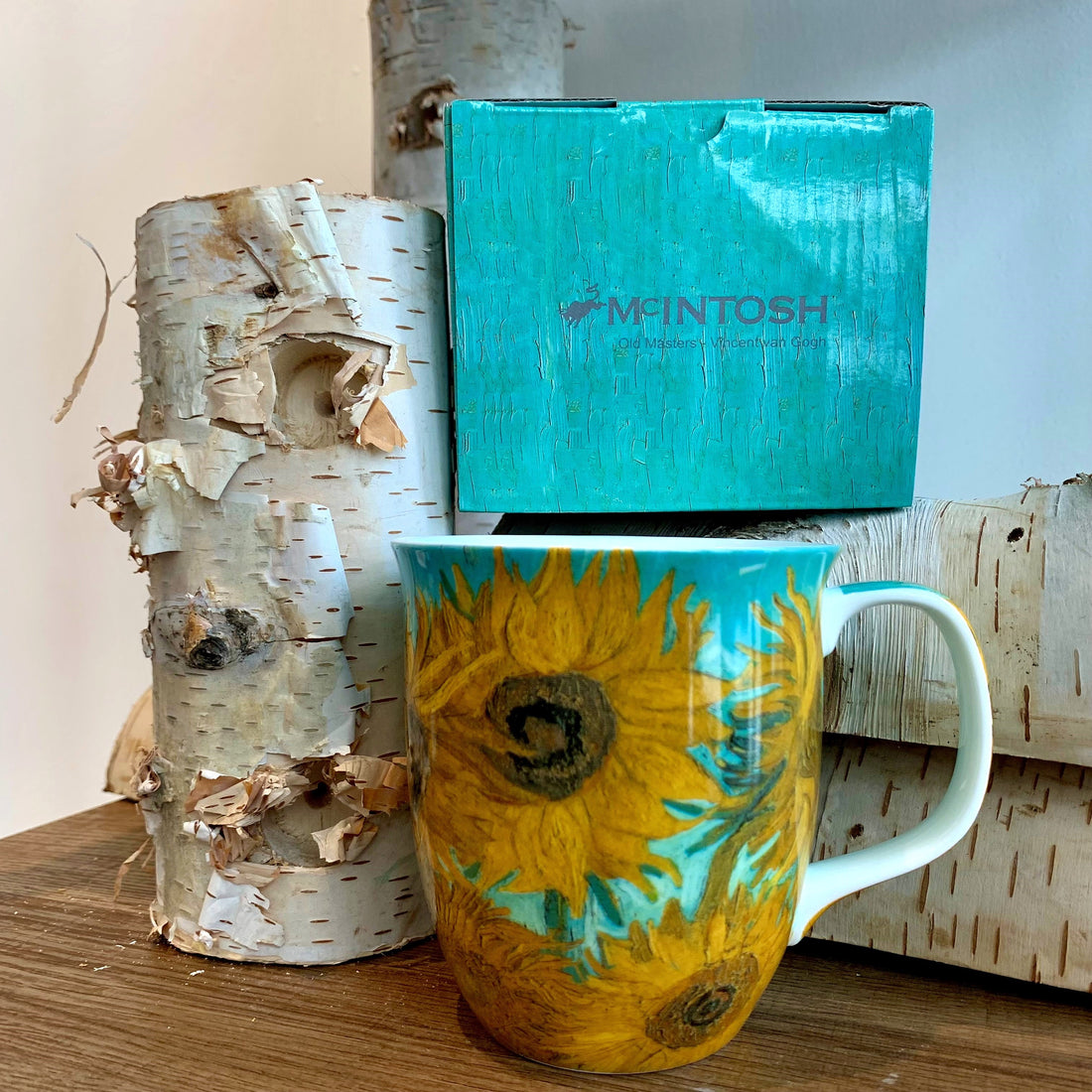 Sunflowers
Looking for the perfect coffee mug that combines beauty and functionality? Look no further than our fine bone china coffee mug featuring Old Master Vincent van Gogh's painting "Sunflowers." This mug is the perfect way to start your day, enjoying your favourite hot beverage in style. Made of high-quality fine bone china, it is both elegant and durable, with a smooth and luxurious feel.
The mug's unique design showcases the beautiful artistry of van Gogh's "Sunflowers," making it a must-have for any art lover. And because it is lightweight and easy to clean, it is perfect for everyday use, whether at home or at the office.
But this mug isn't just for your own enjoyment - it also makes a thoughtful and unique gift for someone special. It comes packaged in an attractive gift box, making it the perfect choice for any occasion. Don't settle for an ordinary coffee mug when you can enjoy your coffee in this beautiful work of art. Order yours today!
Capacity: 375ml or 12.5oz (approx.)
Height: 4.0" (approx.)
Width: 3.5" (approx.)
Material: Fine Bone China
Care: Microwave and Dishwasher Safe
About The Artist:

Vincent van Gogh            (1853-1890)
Van Gogh's paintings provide a scintillating, vivid view of casual scenes and subjects. Visually unique in his time, Van Gogh's work went unappreciated during his life but has since become among the most recognizable and beloved artists in the world.
Share