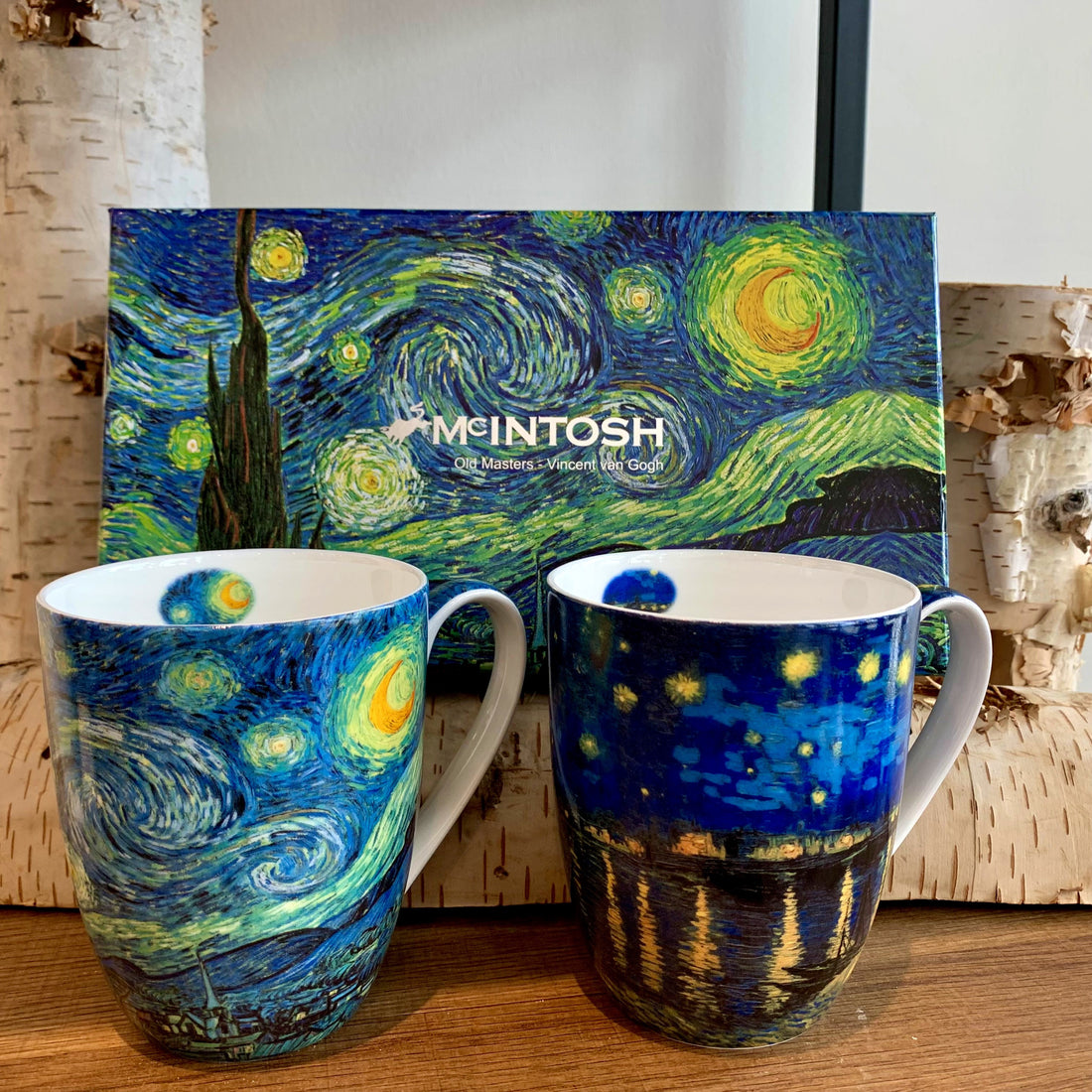 Starry Nights
Indulge in your coffee break and add an artistic flair with this stunning set of two mugs, showcasing the iconic paintings "Starry Night" and "Starry Night Over the Rhone" by Old Master Vincent van Gogh.
Made of fine bone china, these mugs are both elegant and sturdy. They're also lightweight, with a smooth finish that makes them a breeze to clean, perfect for everyday use.
But why stop there? This set makes for an exceptional gift for your special someone, presented in a stylish gift box that's ready to give, hassle-free. Don't wait, buy now and bring a touch of Van Gogh's magic into your home.
Each Mug Capacity: 400 ml or 13.5 oz approx.
Height:. 4.25" approx.
Width: 3.25" approx.
Material: Fine Bone China
Care: Microwave and Dishwasher Safe
About The Artist:

Vincent van Gogh            (1853-1890)
Van Gogh's paintings provide a scintillating, vivid view of casual scenes and subjects. Visually unique in his time, Van Gogh's work went unappreciated during his life but has since become among the most recognizable and beloved artists in the world.
Share