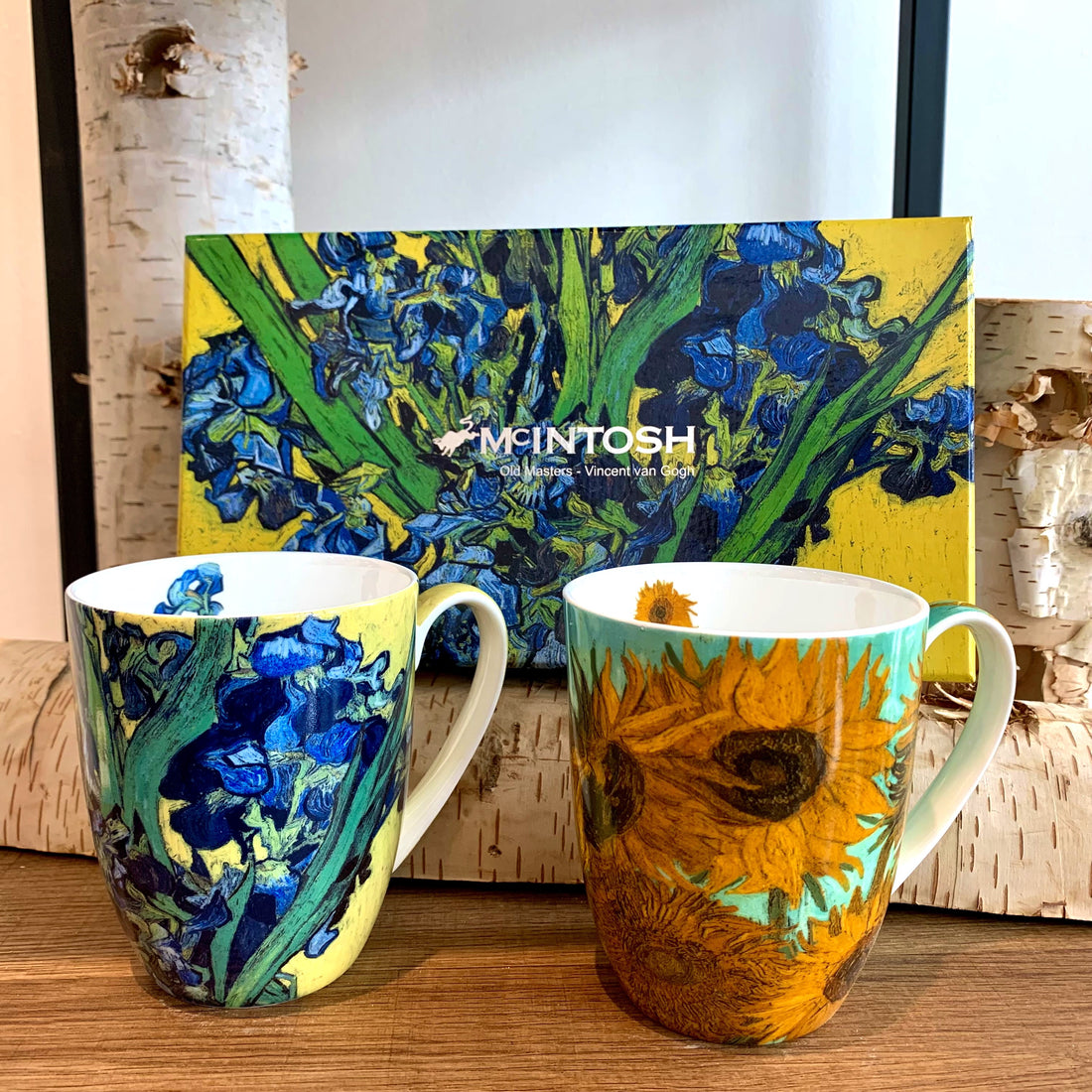 Flowers
Have you ever looked at a painting, and just felt as if you were there?
When you look at a painting by Van Gogh, it's like you are transported to another world. You can feel the sun on your face. You can smell the flowers. You can hear the birds chirping outside of your window.
And that's exactly what many discover with these beautiful mugs—a way to enjoy every sip of your coffee or tea in style, while feeling like you're actually having a cup of tea on a balcony overlooking an iris field in Arles, France.
This beautiful set of 2 mugs features two of the most well-known paintings "Sunflowers" and "Irises" by Old Master - Vincent van Gogh. 
McIntosh mugs are made of fine bone china, elegant yet durable. They are also lightweight and easy to clean, which makes them suitable for everyday life. Looking for a gift? This set comes in an attractive gift box, ready to be given without any hassle.
Each Mug Capacity: 400 ml or 13.5 oz approx.
Height: 4.25" approx.
Width: 3.25" approx.
Material: Fine Bone China
Care: Microwave and Dishwasher Safe
About The Artist:
Vincent van Gogh            (1853-1890)
Van Gogh's paintings provide a scintillating, vivid view of casual scenes and subjects. Visually unique in his time, Van Gogh's work went unappreciated during his life but has since become among the most recognizable and beloved artists in the world.
Share