Town & Country Seed Blend - 10lb / 20lb / 40lb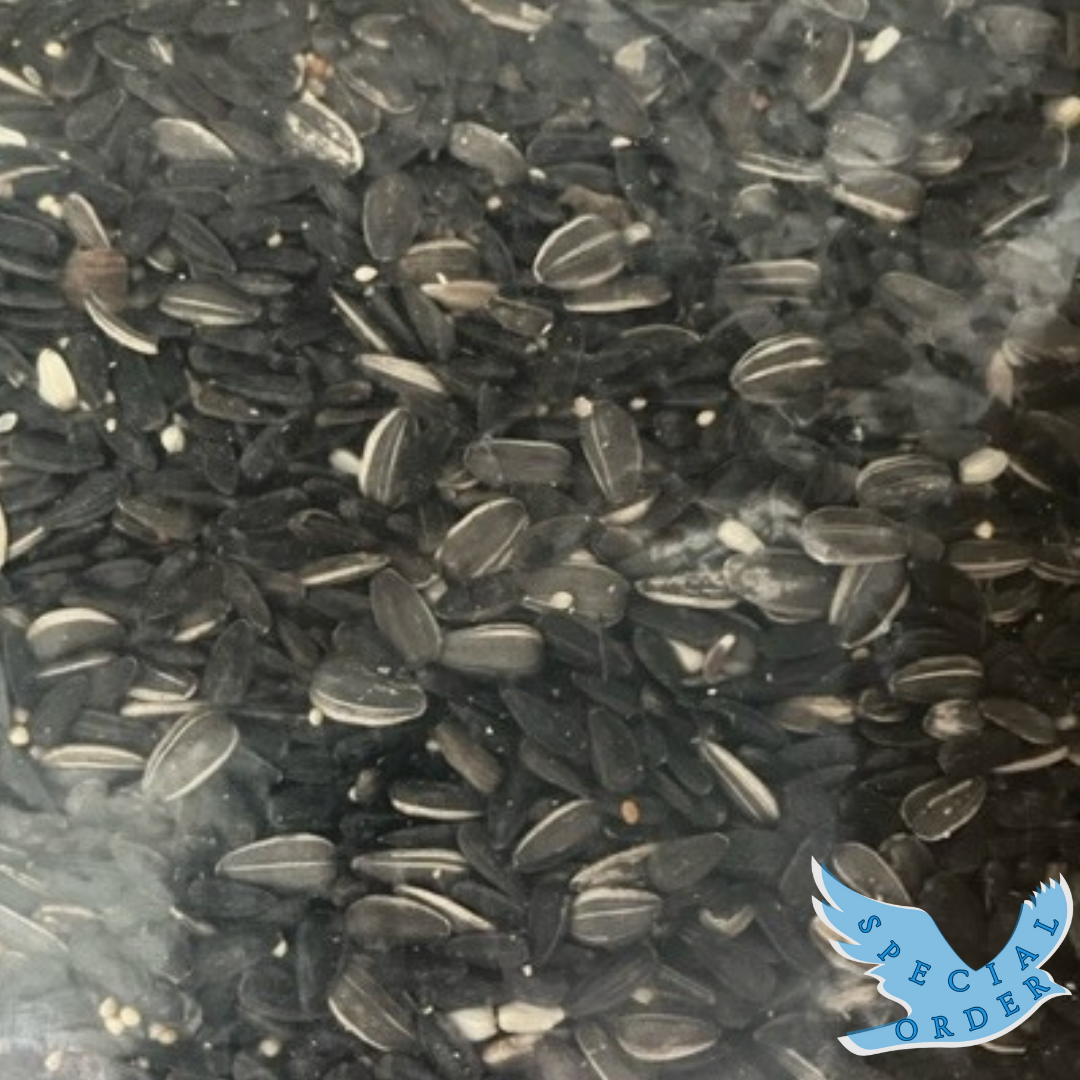 Town & Country Seed Blend - 10lb / 20lb / 40lb
*SPECIAL ORDER ITEMS SHIP TO BIRDERS WITHIN A WEEK OF THE ORDER BEING PLACED, AND SHIP OUT TO THE CUSTOMER IMMEDIATELY UPON ARRIVAL AT THE STORE.*
Priding ourselves by calling this one of the cleanest blend on the market, the Town and Country seed blend is a highly attractive blend for big and small birds alike. 
With the top two most popular snacks included in this blend, it is absolutely no surprise why our feathered friends love it. A plethora of Black Oil and Grey Striped sunflower seeds makes this seed choice an easy win for Birders feeders. Considered a "dry" and low dust blend, Town and Country flows extremely well through hopper and tube feeders. By sprinkling some below the feeder or in a well covered place near some bushes and you'll see ground traffic coming to snack on this tasty treat. 
The millet and safflower also allows our smaller bird friends to enjoy it as well. Try putting some on a platform or fly through feeder as well to give some added feeding room.
Some Town and Country snackers...
American Goldfinches
Cardinals
Nuthatches
Purple Finches
Common Redpolls
Share