The New Stokes Guide to Birds: Eastern Region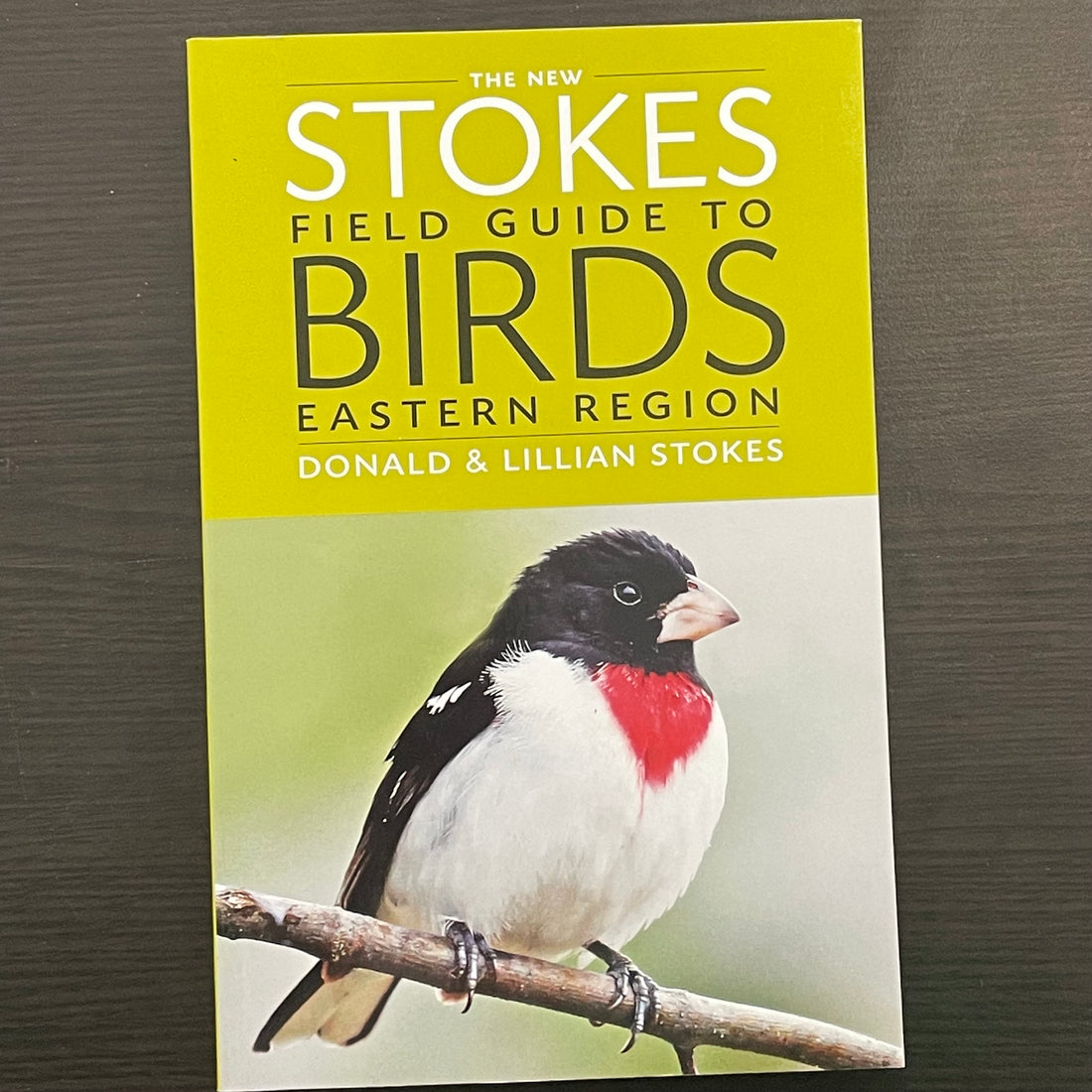 The New Stokes Guide to Birds: Eastern Region
An easy to use book for Birders big to small. The New Stokes Guide to Birds Eastern Region was written by Donald and Lillian Stokes, who are widely recognized as America's foremost authorities on birds and nature. We recommend this for the more seasoned Birder as it is very detailed. Although, it is a great learning resource for both seasoned and new Birders, who will find this guide to birds in the Eastern regions of North American extremely useful!
*As per the back of the book:*

The all-new Stokes guide to the bird of eastern North America sets a new standard―with more species, more photographs, and more features than ever before.
The culmination of many years of research, observation, and study, The New Stokes Field Guide to Birds Eastern Region is factually, visually, and organizationally superior to any other photographic field guide available―yet it's portable enough to fit in your pocket. Based on The Stokes Field Guide of the Birds of North America guide offers:
more than 2,200 stunning colour photographs, in an uncluttered, easy-to-view format
all significant plumages, including male, female, summer, winter, immature, morphs, important subspecies, and birds in flight
all species in the region, from backyard favourites to high interest rarities
the newest scientific and common names in phylogenic order
tips for identifying birds in flight, using important clues of behaviour, plumage, and shape
detailed descriptions of songs and calls
important behavioural information and key habitat preferences
the newest range maps, detailing species' winter, summer, and year-round ranges, as well as migration routes
Whether you are a novice or an experienced birder this new Stokes guide will take your birding to the next level.
Share