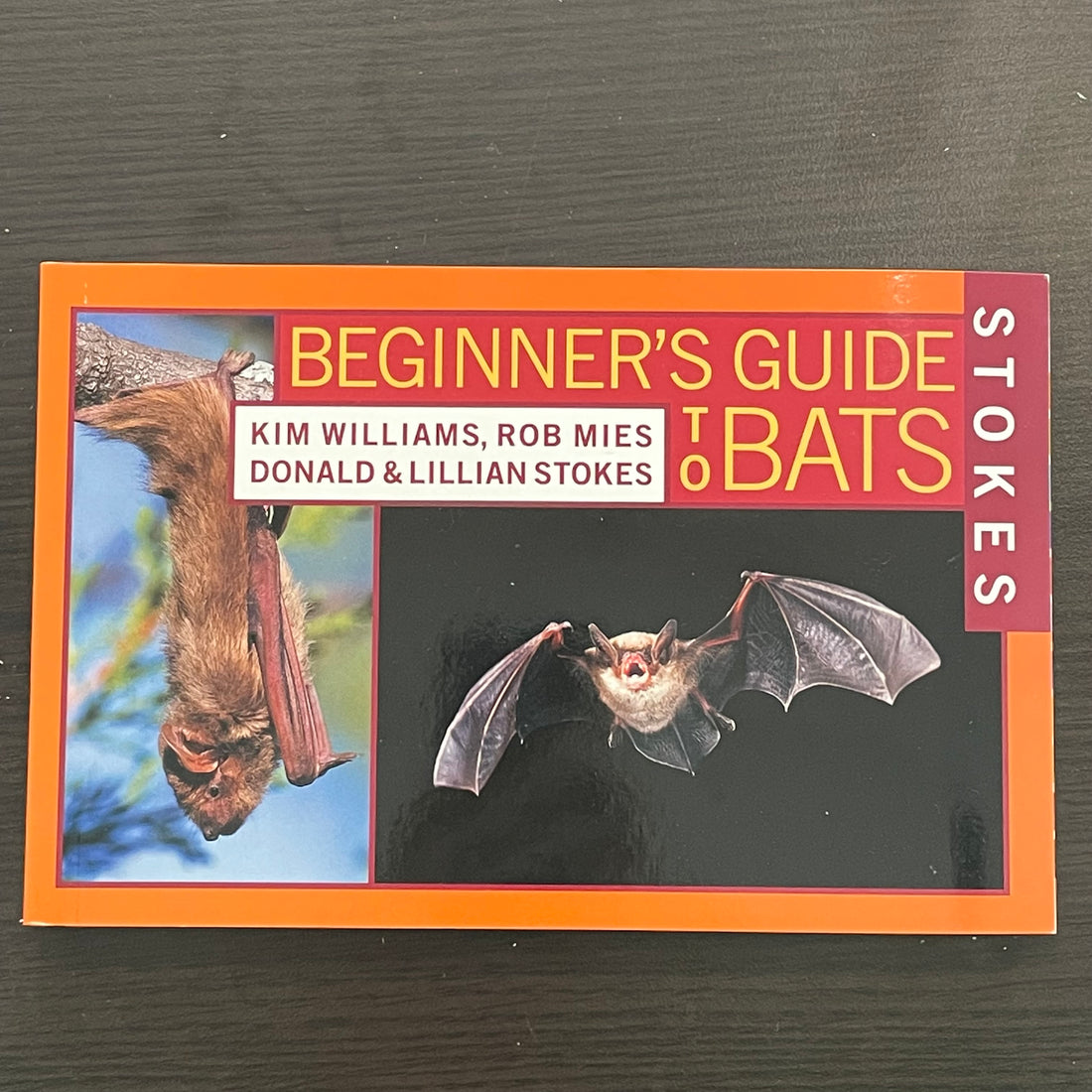 An easy to use book for wildlife enthusiasts big and small. The Stokes Beginner's Guide to Bats was written by Donald and Lillian Stokes, who are widely recognized as America's foremost authorities on birds and nature. Their co-writers, Kim Williams and Rob Mies, are leaders in bat conservation and founded the Organization for Bat Conservation. Anyone looking to know more about our insect eating friends will love this guide and want to add it to their wildlife book arsenal.
*As per the back of the book:*

Whether you're intrigued by the amazing ability of bats to eat over 1,000 insects per hour or want to identify bats, either roosting or in flight, you'll find everything you need in this easy-to-use guide. The Stokes Beginner's Guide to Bats is factually, visually, and organizationally superior to any other beginner's guide.
Special features include:
coverage of the 45 species in North America, including all of the endangered species
user-friendly colour tab index for quick reference
brilliant full-colour photographs of each species
information about the benefits of bats, which devour thousands of harmful insects
up-to-date range maps
plans for building a bat house and other ways to attract bats
details on habitat, bat biology, food preferences, and much more
Share