Squirrel Free Seed Blend - 10lb / 20lb / 40lb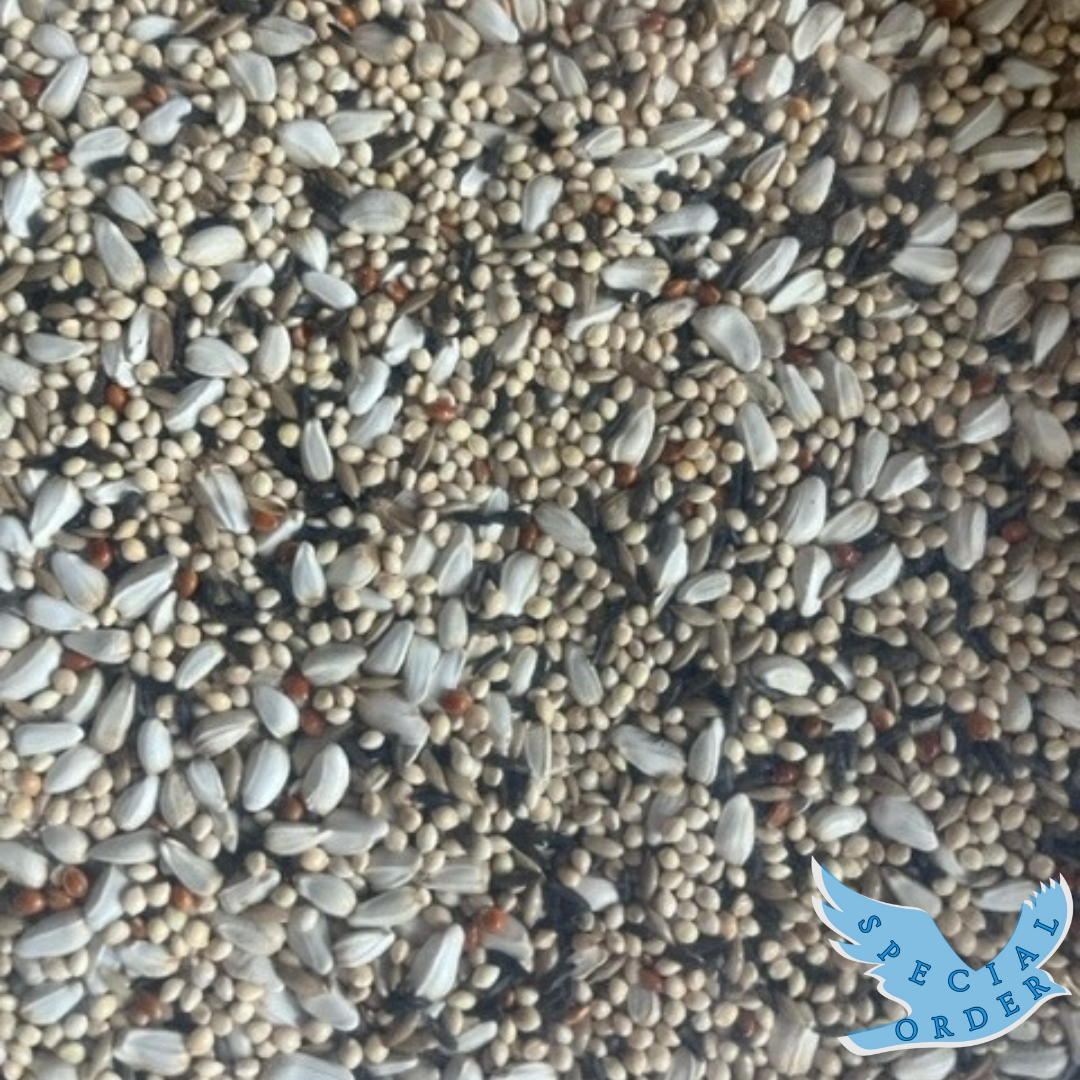 Squirrel Free Seed Blend - 10lb / 20lb / 40lb
When we say Squirrel Free, we mean it! This seed blend is popular with your backyard friends, but not the fluffy tailed type. 
The safety of our wildlife and human friends alike is very important to us. Birders don't have to worry about harmful chemicals or harsh pepper in our Squirrel Free blend, or any of our blends. By including seeds that aren't particularly liked by the four legged snack stealers, we made sure our Birders wouldn't lose the quantity of birds that flock to their feeders. A blend of canola, nyjer, millet, and safflower, this is a hit with not only the fly in birds but the ground feeders.This blend is best served in a tube or platform feeder.
Munch and crunch on the Squirrel Free blend...
Cardinals
Sparrows
Indigo Buntings
Red Winged Blackbirds
Finches
Share