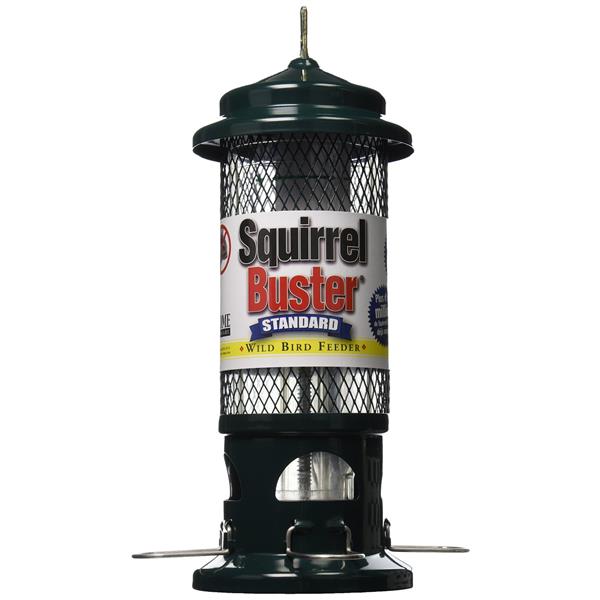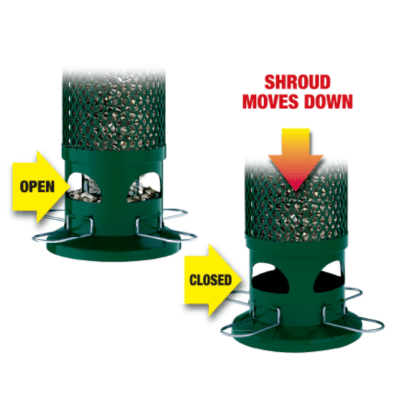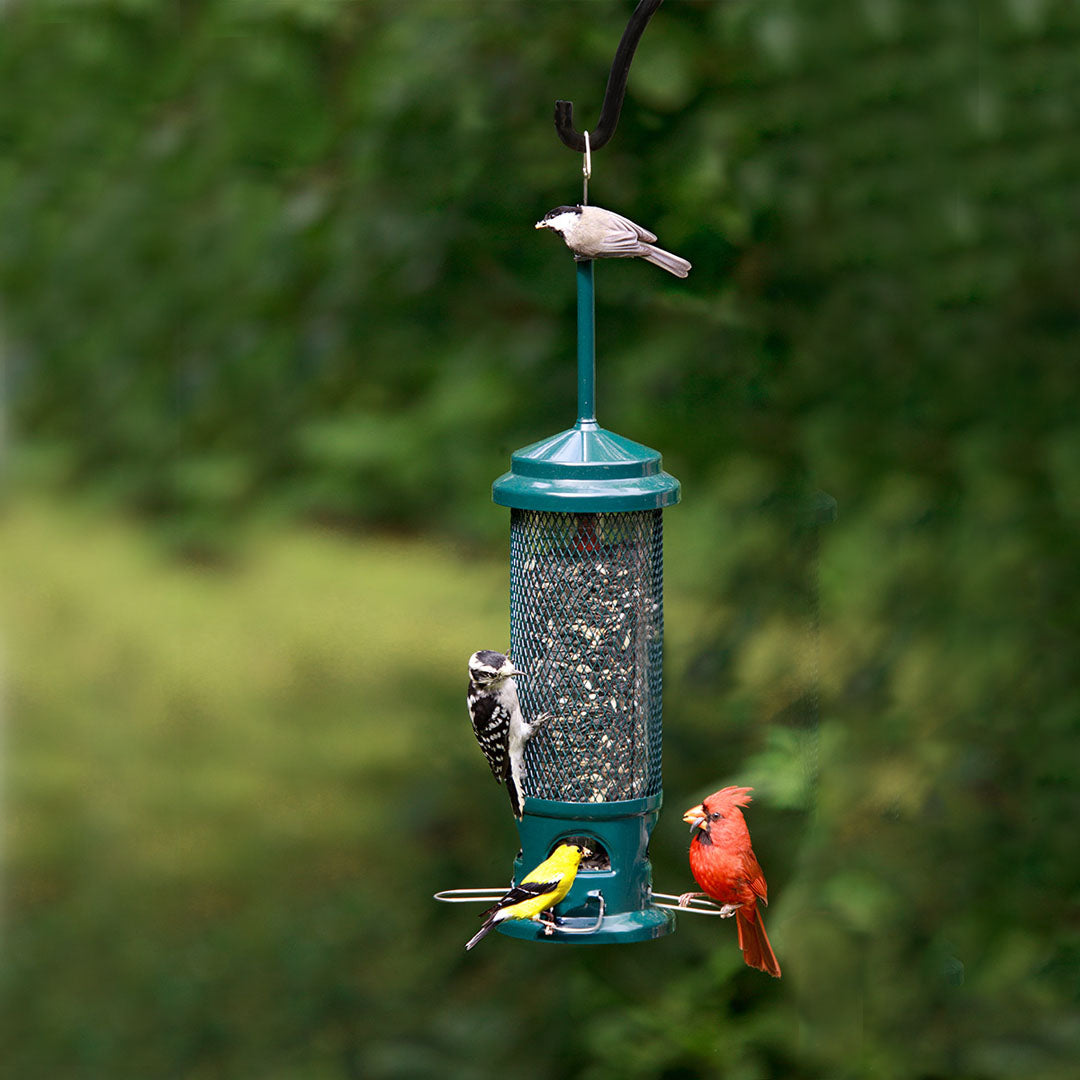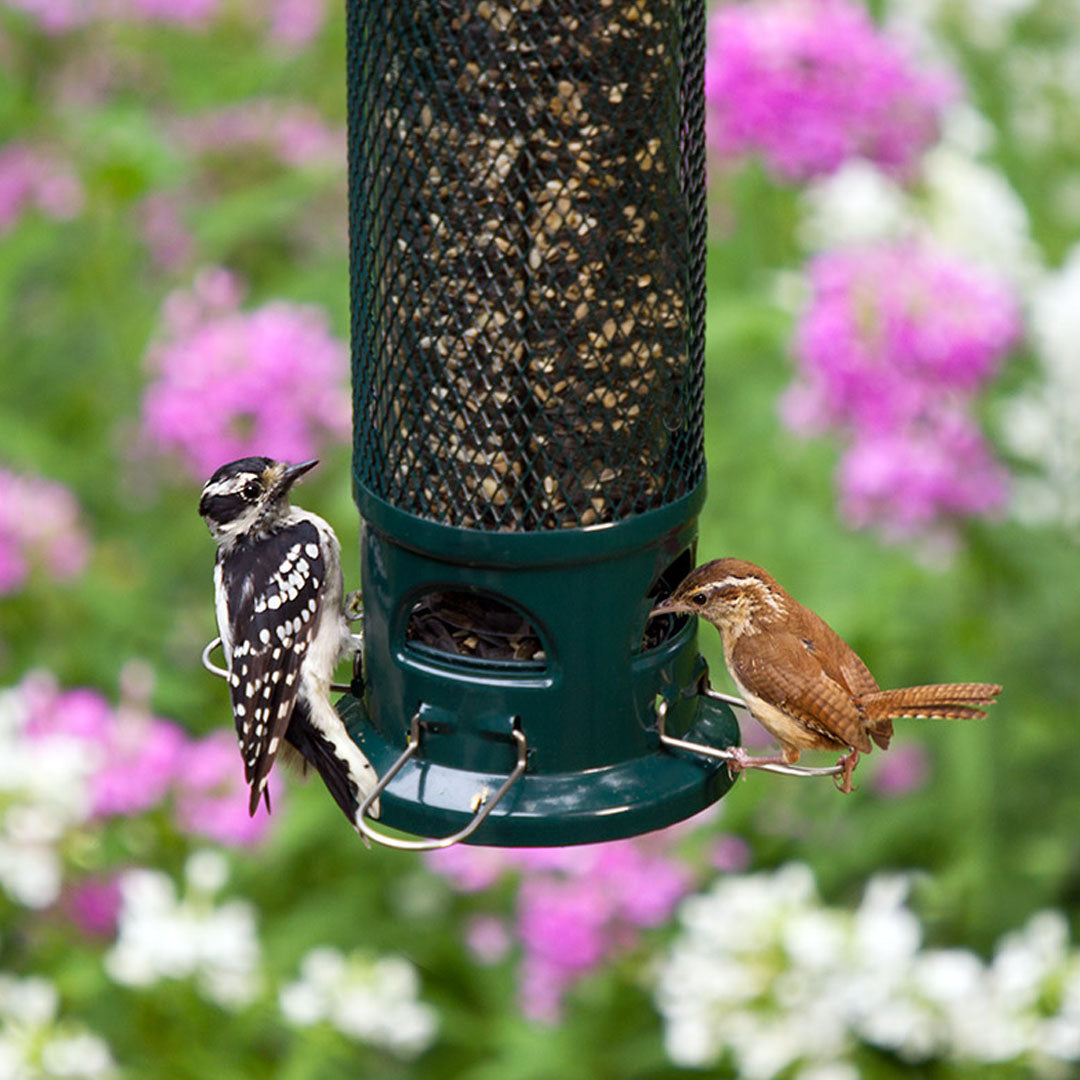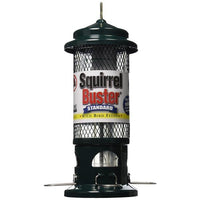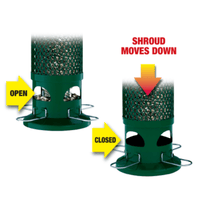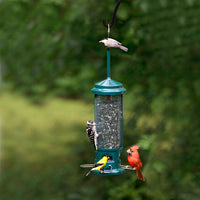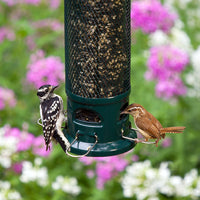 The Squirrel Buster Legacy is the original top of the line squirrel proof bird feeder that every bird lover needs in their yard. Position your feeder wherever you like to get great close-up views of your favourite birds. Hang it over a window, in a tree, on a deck, a fence, in your garden, on the side of your house, from a rain trough or over sliding doors. This guaranteed squirrel proof feeder can hold up to 2.6 lbs of bird seed such as Black Oil Sunflower, Safflower and Mixed Seeds and comes with a lifetime warranty.
The Squirrel Buster Legacy delivers all the features proven to maximize your wild bird feeding experience.
Award winning, patented squirrel buster technology is truly squirrel proof.

Weight adjustable closing mechanism shuts out squirrels as well as some heavier undesirable birds.

Seed saver technology eliminates seed loss to pilfering squirrels.

Both perching and clinging footholds increase bird activity.

Every Standard part or component is chew-proof, claw-proof, weatherproof or UV-stabilized, or some combination thereof.

Maintain a healthy bird seed environment with Seed Tube Ventilation(TM) at the top of the clear tube to let humidity escape, allowing the seed to stay fresh and dry for longer.

Detachable component system for easy cleaning, filling and servicing. Dishwasher safe for total sanitizing.

Tough polycarbonate tube. Stainless steel perches and hanger. Uv stabilized components.
Share