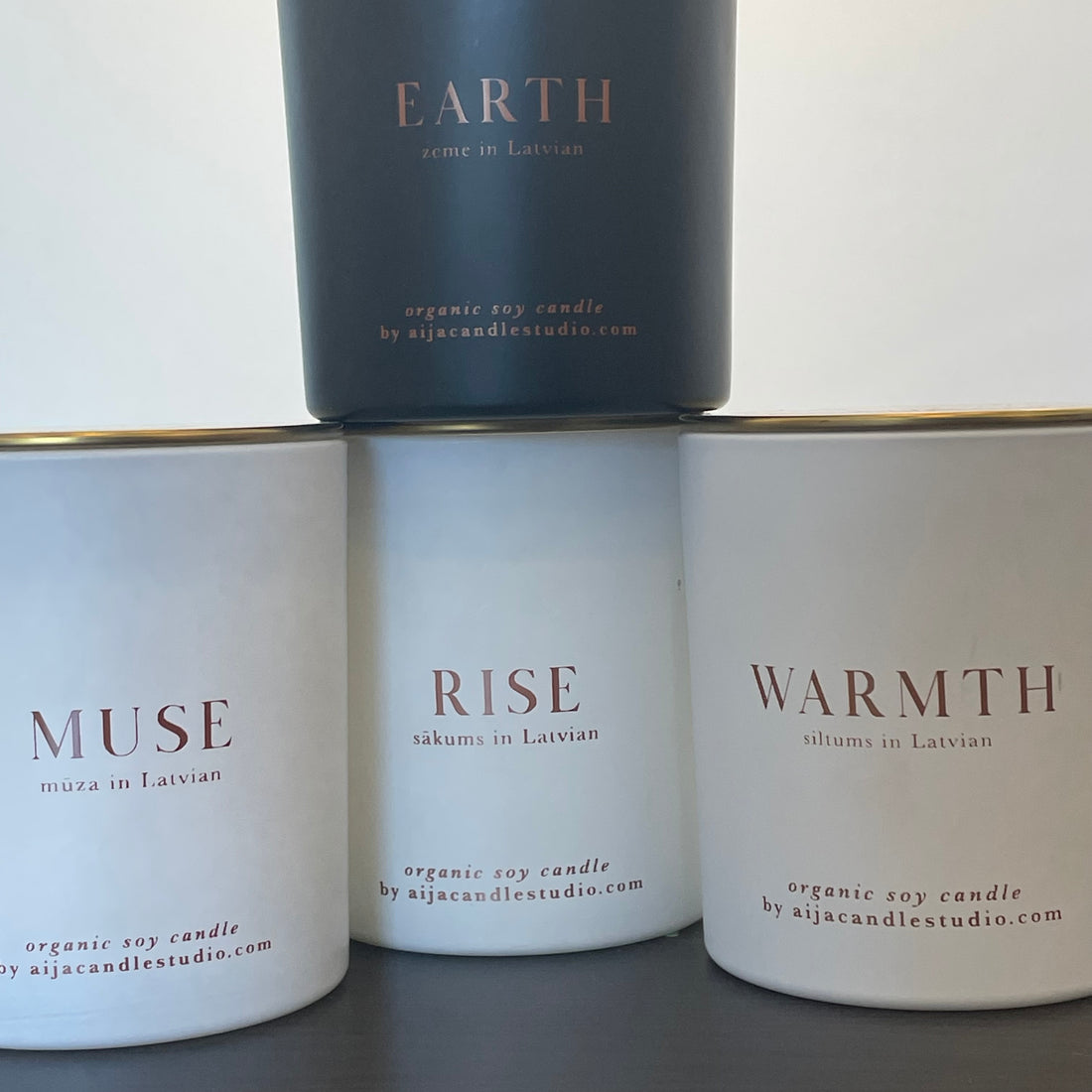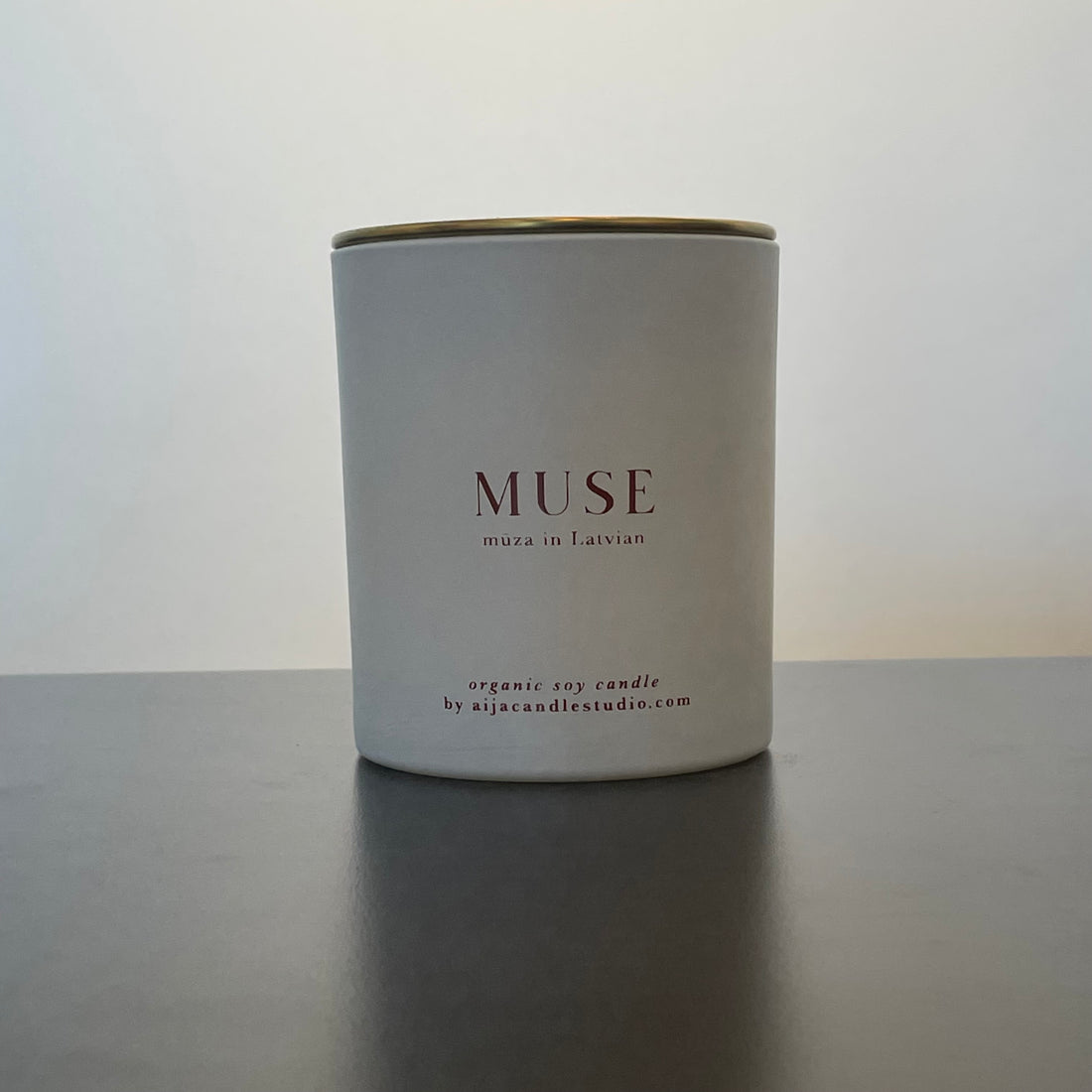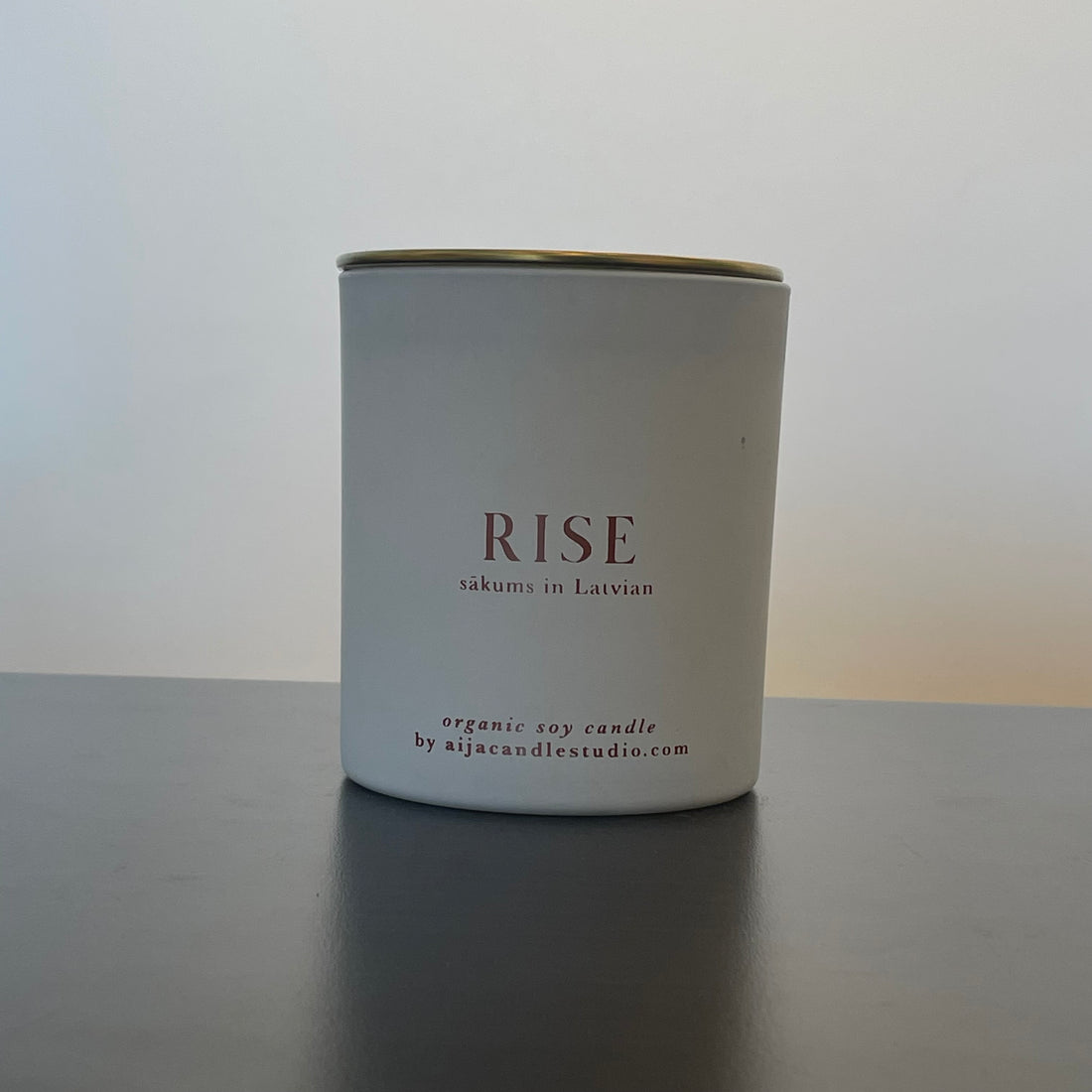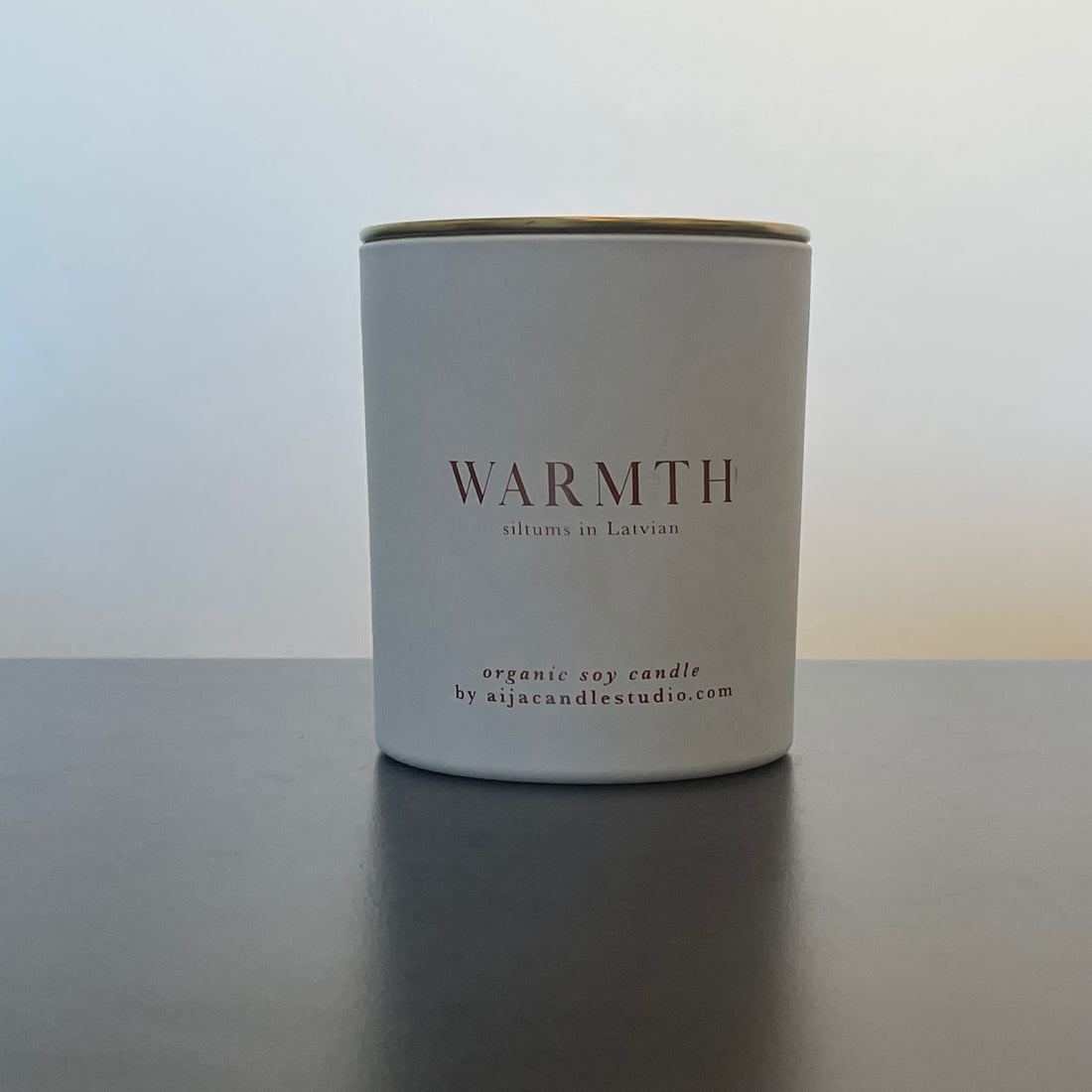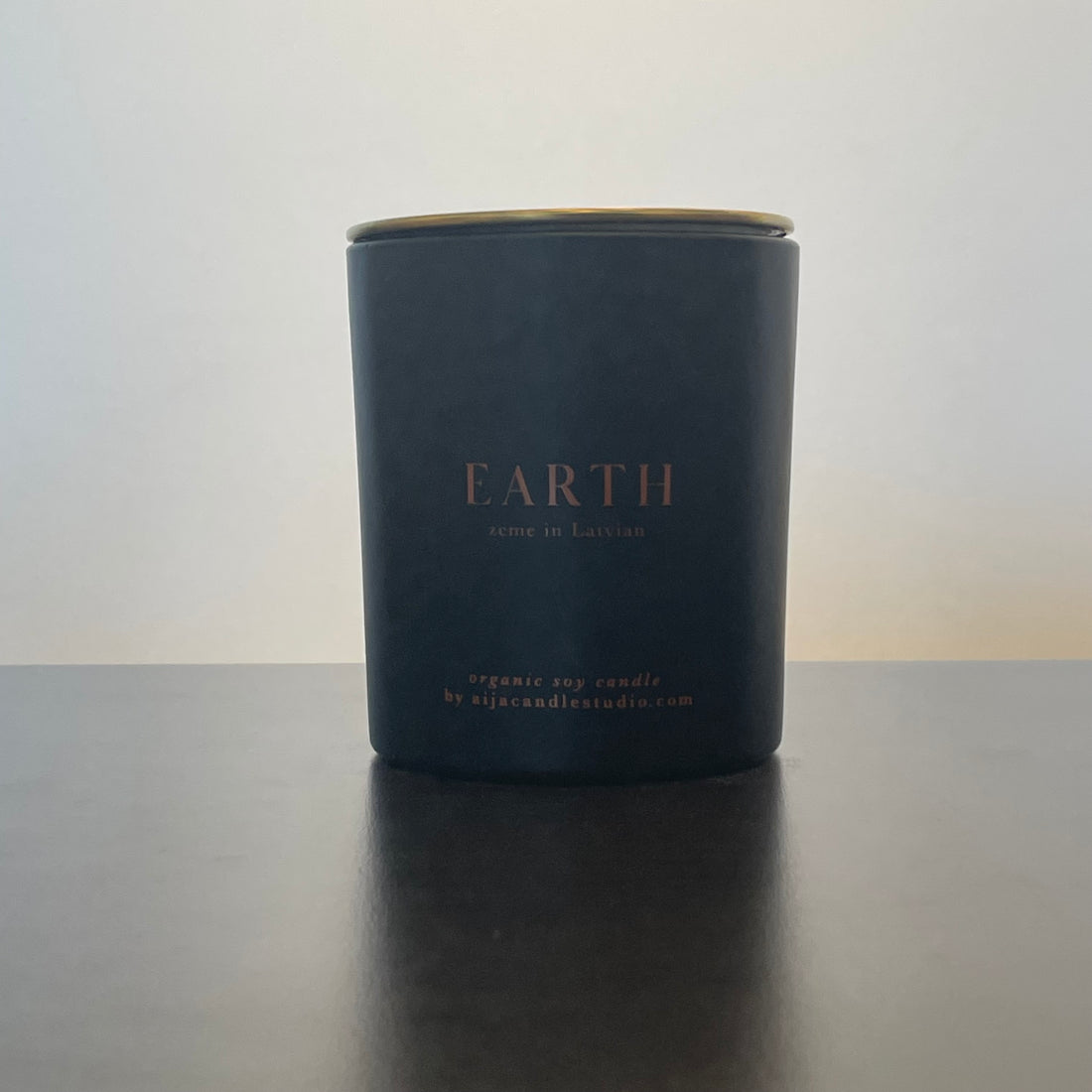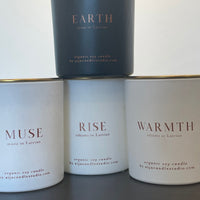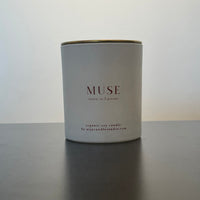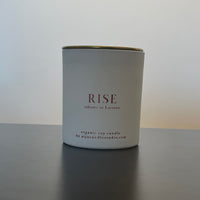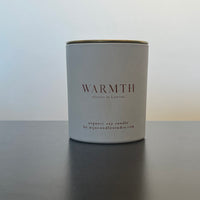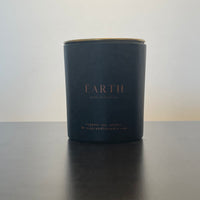 The minimalist organic soy candles come in a custom glass jar with Aija's limited edition luxe gold lids.
Using 100% organic soy wax, lead-free cotton wicks, premium grade fragrance oils (infused with essential oils), creating a candle that's as clean as it gets for an eco-friendly burn. This means these candles are FREE of petroleum, lead, paraffin, pesticides, phthalate and dyes.
Why is this important? 
Because many high-volume manufactured candles do contain these nasty chemicals and our goal is to enjoy the warmth and scent of a candle without exposing ourselves to unnecessary toxins. 
Size: 8.8 oz
Burn time: Up to 50 hours
About Aija Candles:
Aija Candles blossomed from a long distance love story and a leap of faith. Meeting on Instagram, falling in love across continents (Latvia to Canada), and ultimately deciding to create a life together. Aija, the creator and founder of Aija Candles, and her husband Tuan both value a slow lifestyle. They believe that by being as present as possible, you are able to appreciate that the simplest moments are memorable. Because of her love for quality goods and the minimalist designs, Aija decided to venture into the candle creating world. 
With the main intent behind her candles reflecting the calm lifestyle that both her and her husband value, Aija has ensured they create a cozy atmosphere whenever they're lit. She also wanted to make sure that absolutely anyone could enjoy these Latvian inspired candles, so she guaranteed that they have a gentle scent that won't trigger headaches. Only selecting the best and natural ingredients she could source, Aija's candles are softer on the nose and also last 3x longer than your traditional candle. They are made with organic soy wax, premium fragrances and lead-free wicks for a cleaner burn. None of the nasty stuff like pesticides, phthalates, parabens, lead or dyes.
Aija's candles are Latvian inspired, organic and always hand-poured with love in small batches in London, Ontario.
Candle Scents:
Muse (aka Aphrodite)
Luscious notes of peach, blooming lilacs, and bright grapefruit— romantic and delicate aroma that inspires and awakens senses to a more cheerful world.
Rise 
An outdoorsy scent that reminds you of those woods with a touch of uplifting lemon and grounding cedar. It's a perfect day everyday scent, it's our customer favorite!

Warmth
Its warmth or raw brown sugar blended with tobacco flower and amber to resemble cozy warmth and strength.

Earth
This scent melds notes of amber wood, fresh eucalyptus, and cedar. It's that new closet smell that's also warm and cozy like a cabin in the woods.
Share