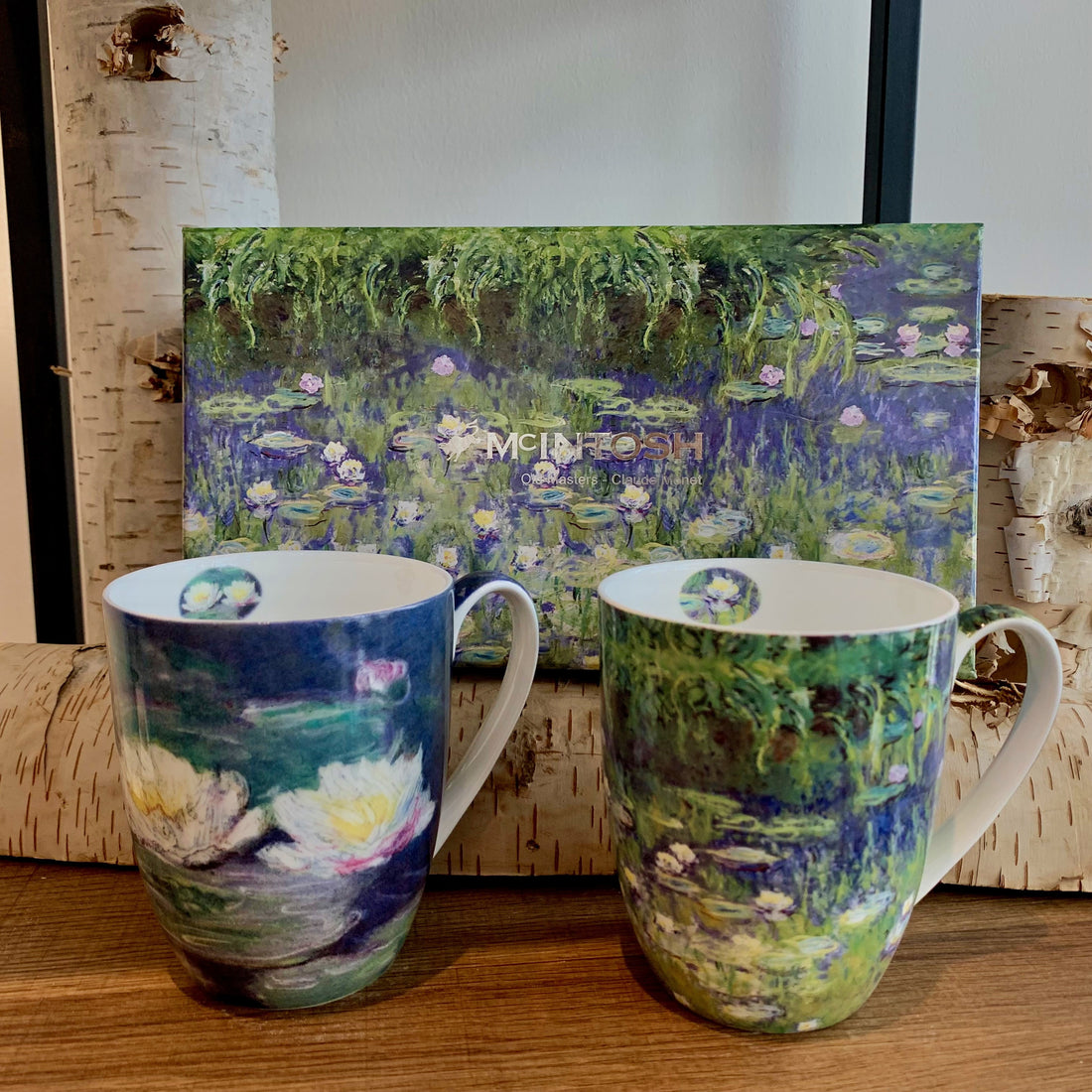 Water Lilies
Elevate your coffee time with a touch of art and elegance with this set of 2 mugs inspired by the masterpieces of Old Master - Claude Monet. Adorned with the iconic "Water Lilies" paintings, this set of 2 mugs crafted from fine bone china is not only beautiful but also functional, as it is lightweight and easy to clean, making it perfect for everyday use.
Want to give a unique and unforgettable gift to someone special? Look no further! This set of 2 mugs comes beautifully packaged in an attractive gift box, ready to be presented as a thoughtful and artful surprise. Order yours today and bring a touch of timeless art to your daily coffee break.
Each Mug Capacity: 400 ml or 13.5 oz approx.
Height: 4.25" approx.
Width: 3.25" approx.
Material: Fine Bone China
Care: Microwave and Dishwasher Safe
About The Artist:
Claude Monet                   (1840-1926)
From his studio in Argenteuil, Claude Monet defined the Impressionist movement which is named after one of his paintings. Seeking to fully capture the experience of the moment being depicted, Monet employed flickering brush work and a delicate pallet, evoking even the temperature of the air in his charming paintings.
Share