McIntosh : Lena Liu Hummingbirds 2pc Mug Set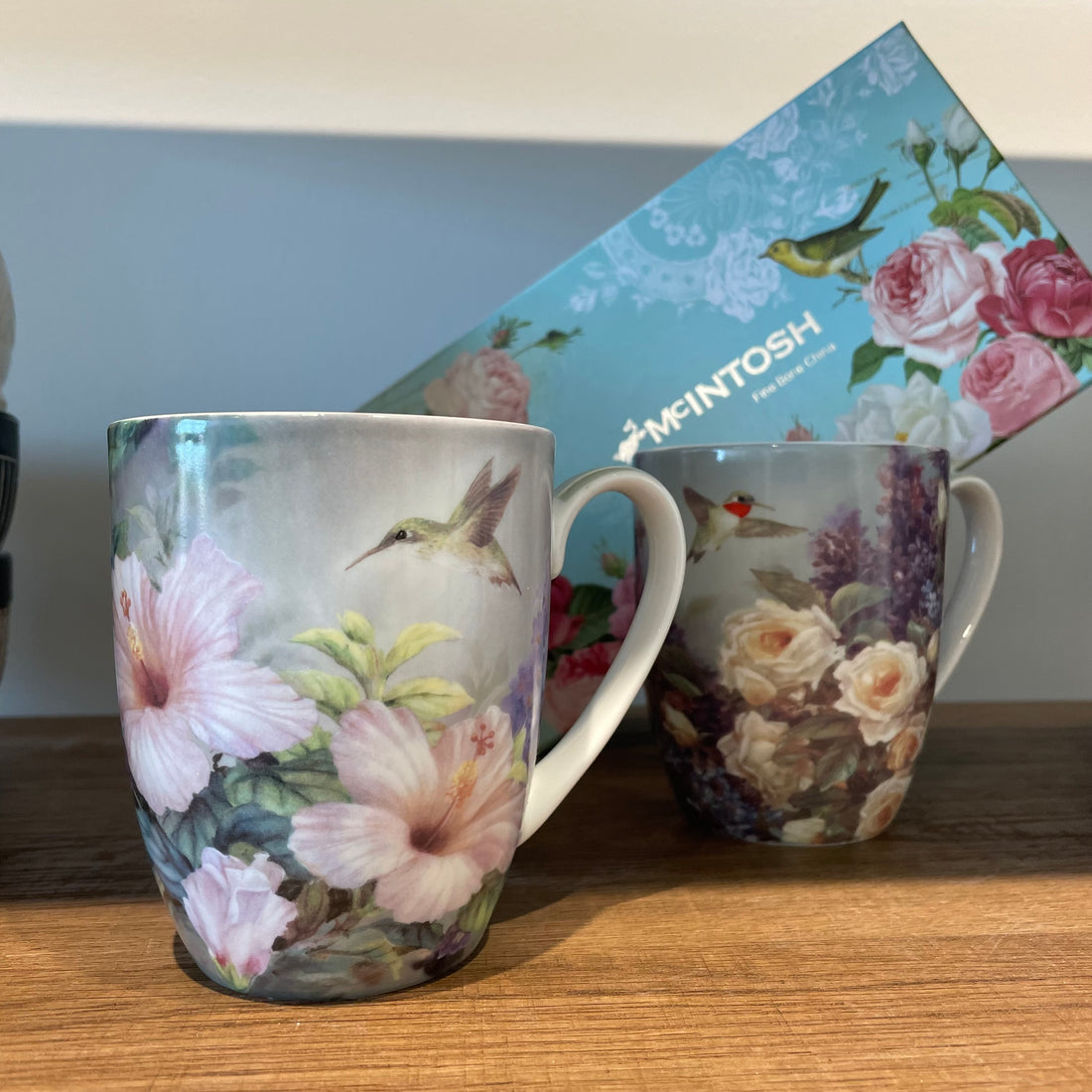 McIntosh : Lena Liu Hummingbirds 2pc Mug Set
Each mug showcases a vibrant depiction of hummingbirds and flowers, featuring the exquisite artwork of renowned artist Lena Liu.  Made from the finest quality bone china, these mugs are both elegant and durable, making them perfect for everyday use. The lightweight design ensures a comfortable hold, and the mugs are also easy to clean, suitable for both dishwasher and microwave. This 4 piece mug set also makes an excellent gift. It comes packaged in an attractive presentation box, ready to be given as a gift without any hassle.
Each Mug Capacity: 360 ml or 12.17 oz
Height: 4.25" approx.
Width: 3.25" approx.
Material: Fine Bone China
Care: Microwave and Dishwasher Safe
About Lena Liu:
Lena Liu is an artist of unparalleled popularity in today's collectibles market - art lovers around the world enjoy the universal yet personal character of her paintings. Beautiful birds, tranquil landscapes, and breathtaking floral and musical still lifes are among her collectors' favorites.
Share