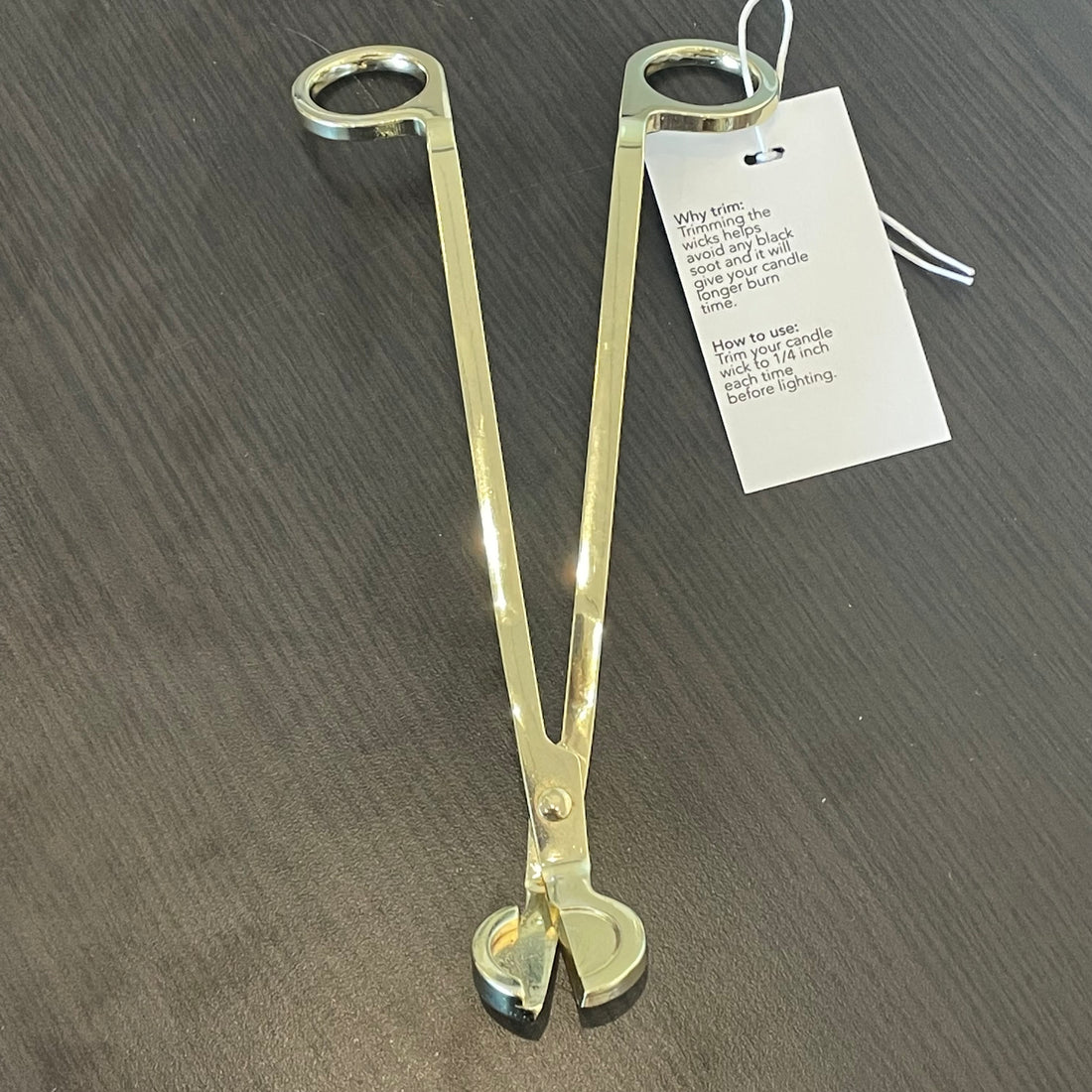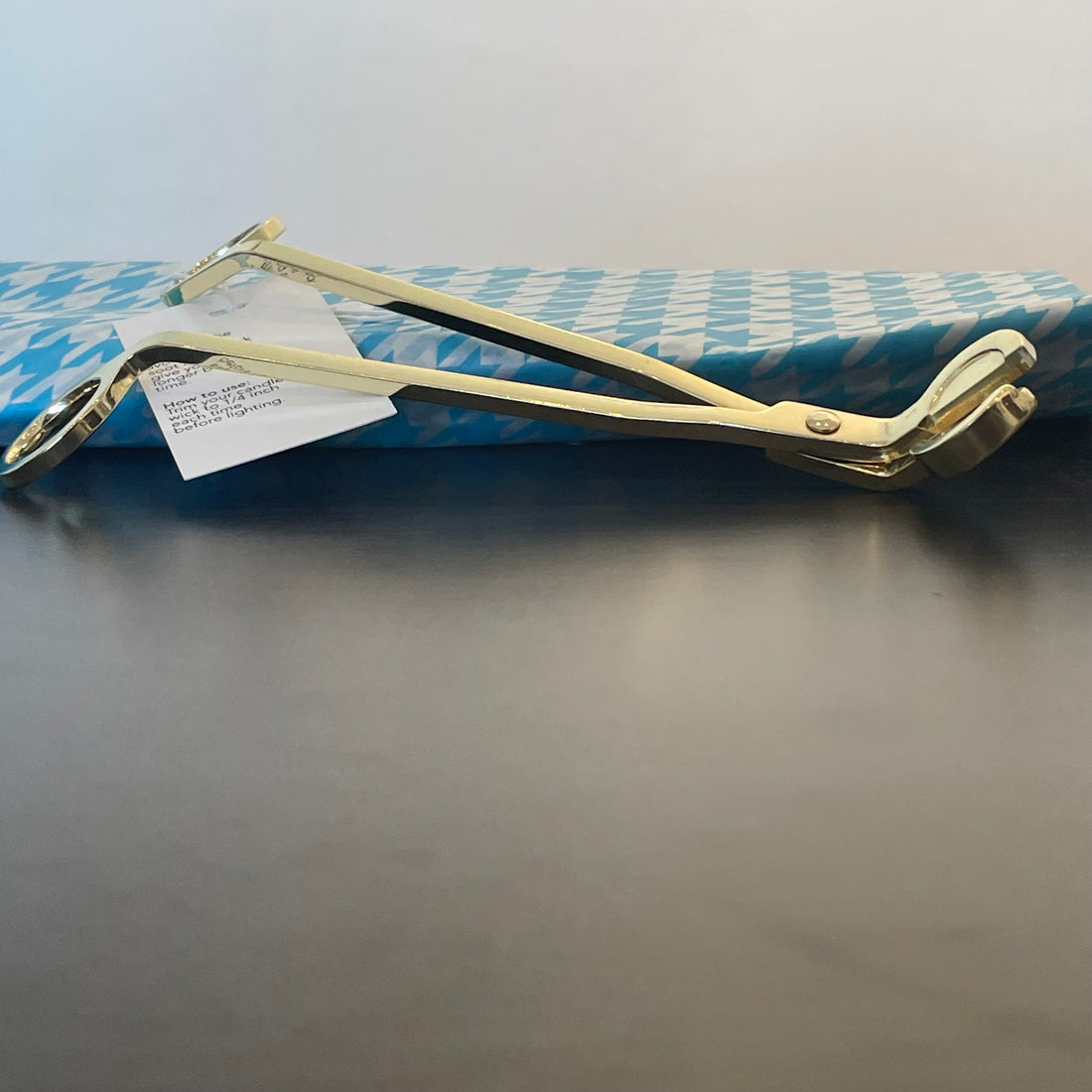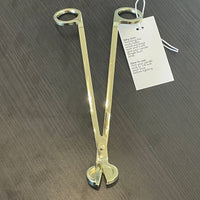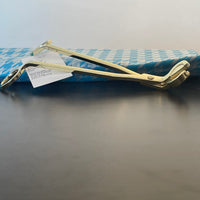 Trim your candle wick in style! A curved trimming end with a round platform, the gold-plated trimmer helps you easily cut the wick and catch the excess.

Why trim your candle wick?
Trimming your candle wick helps reduce black soot and extends the life of your candle because a flame that's too big will burn more wax than necessary.
We recommend trimming about a 1/4 inch before lighting your candle.
Pairs well with the stylish Gold Candle Snuffer and adds to the candle experience. 
About Aija Candles:
Aija Candles blossomed from a long distance love story and a leap of faith. Meeting on Instagram, falling in love across continents (Latvia to Canada), and ultimately deciding to create a life together. Aija, the creator and founder of Aija Candles, and her husband Tuan both value a slow lifestyle. They believe that by being as present as possible, you are able to appreciate that the simplest moments are memorable. Because of her love for quality goods and the minimalist designs, Aija decided to venture into the candle creating world. 
With the main intent behind her candles reflecting the calm lifestyle that both her and her husband value, Aija has ensured they create a cozy atmosphere whenever they're lit. She also wanted to make sure that absolutely anyone could enjoy these Latvian inspired candles, so she guaranteed that they have a gentle scent that won't trigger headaches. Only selecting the best and natural ingredients she could source, Aija's candles are softer on the nose and also last 3x longer than your traditional candle. They are made with organic soy wax, premium fragrances and lead-free wicks for a cleaner burn. None of the nasty stuff like pesticides, phthalates, parabens, lead or dyes.
Aija's candles are Latvian inspired, organic and always hand-poured with love in small batches in London, Ontario.
Share