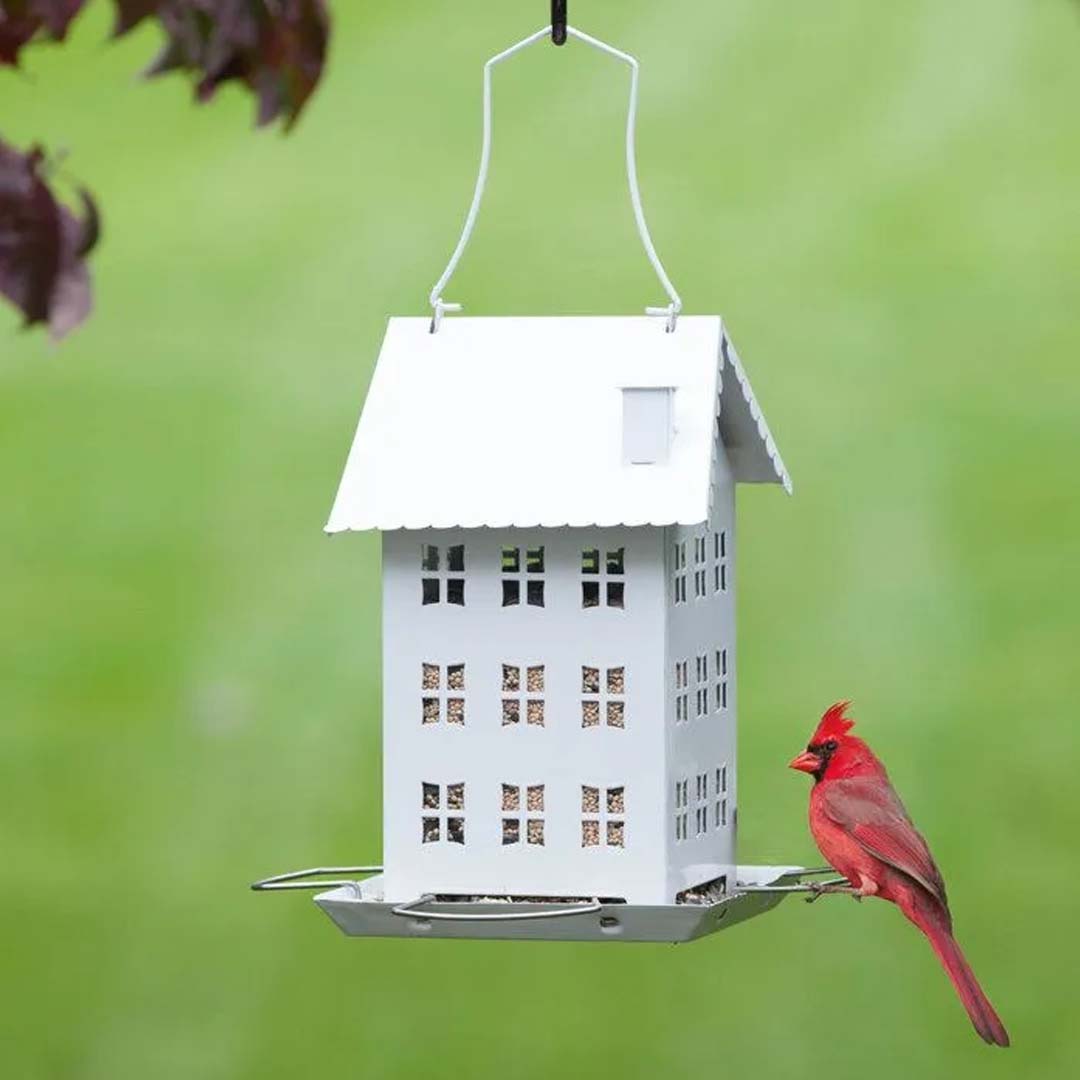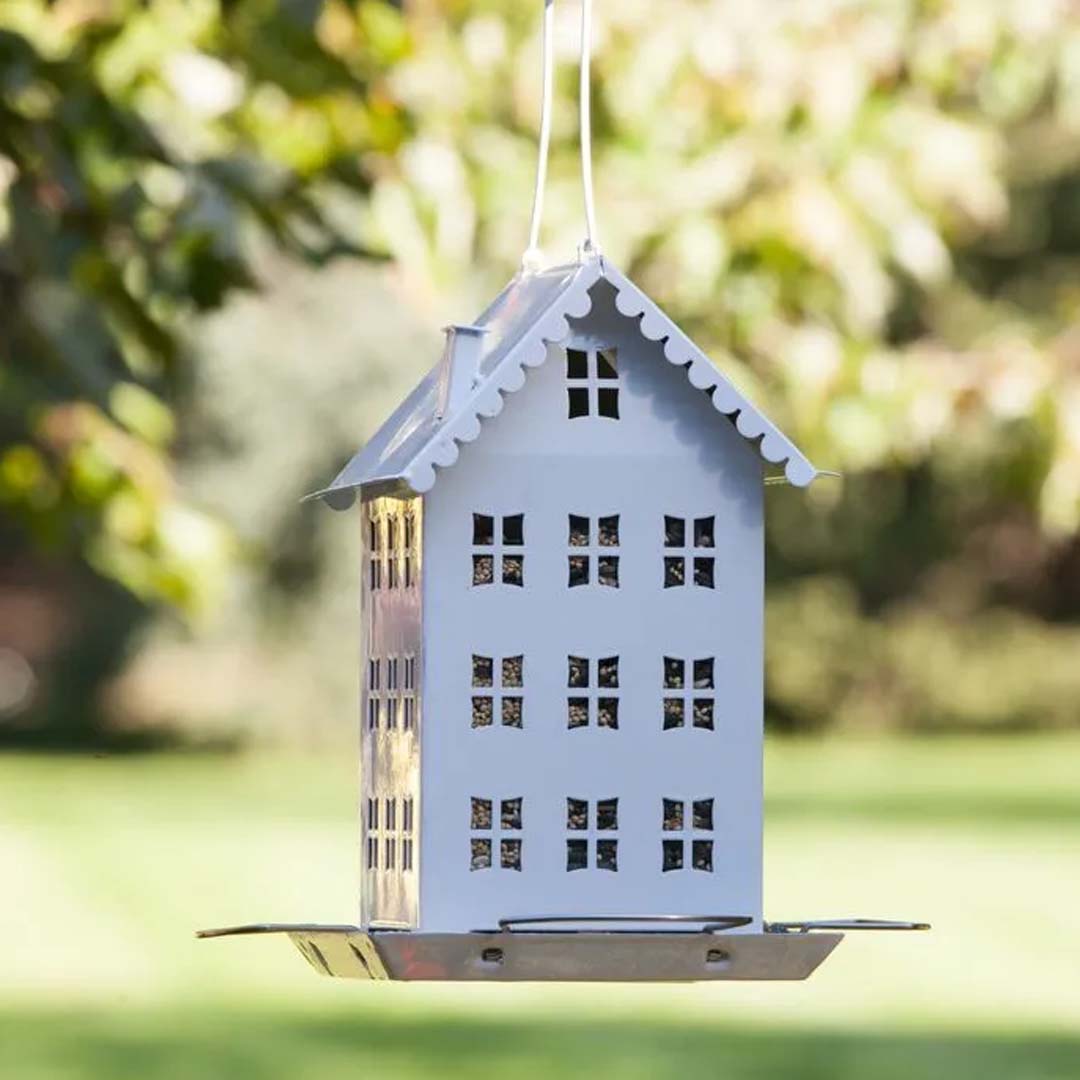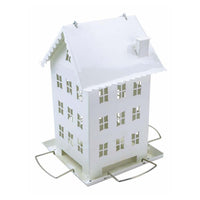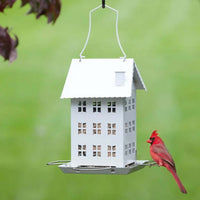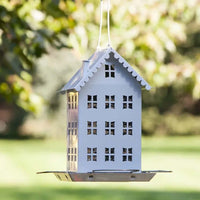 The Farmhouse Bird Feeder is a beautiful and functional addition to any yard or garden. The four U-shaped perches allow birds to feed from every side, and the all-metal powder-coated finish ensures durability from rust and damage from squirrel . The easy-to-clean design features slide-out window panels and drainage holes to keep seed fresh. The large capacity hopper can hold up to 2.8 lb of mixed seed or sunflower seed, making it a great choice for attracting a variety of birds such as Chickadees, Titmice, Nuthatches, and Finches.
Easy to Fill and Clean
The Farmhouse Bird Feeder has a removable roof which allows for easy filling and cleaning. Simply remove the hanging hook and pull off the roof to open the feeder and add in more bird food or clean it out. The sides with the windows also slide out of the metal frame so it's easy to clean every nook and cranny.
Drainage Holes
uilt-in drainage holes to prevent water from pooling in the seed tray. With the water flowing out of the base we can ensure that the seed airs out more quickly and stays fresher longer.
Easy Seed Monitoring
With clear windows on every side of The Farmhouse Bird Feeder you never need to wonder how much seed you have left before you need to refill. This charming farmhouse feeder allows you to easily monitor seed levels at a glance, and with perches on all 4 sides, you'll be sure to always have a great view of your feathered friends!
All-Metal Construction
is made from all metal which means superior durability. The powder-coated finish is resistant to rust, while the sturdy metal will help prevent damage by squirrels.
Share