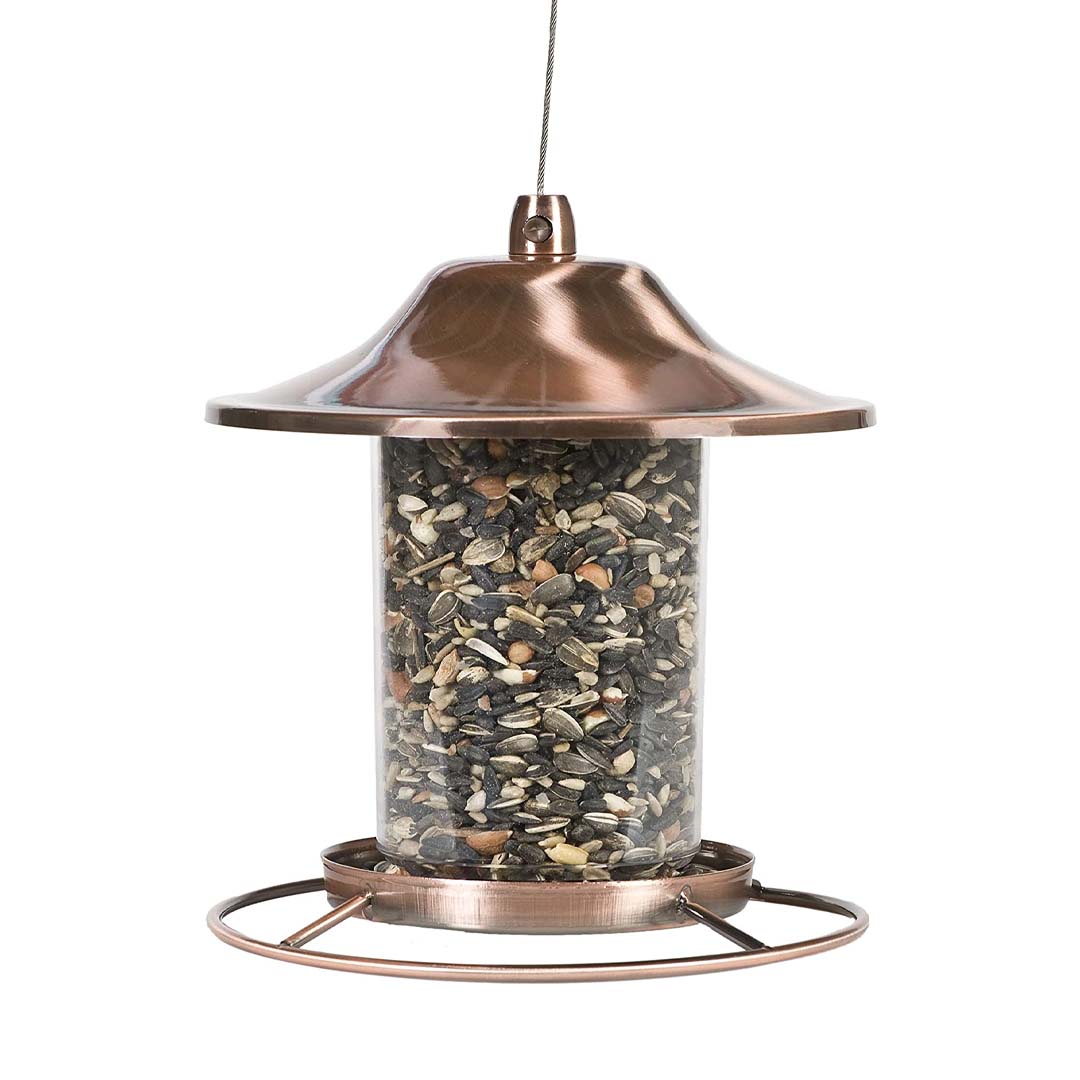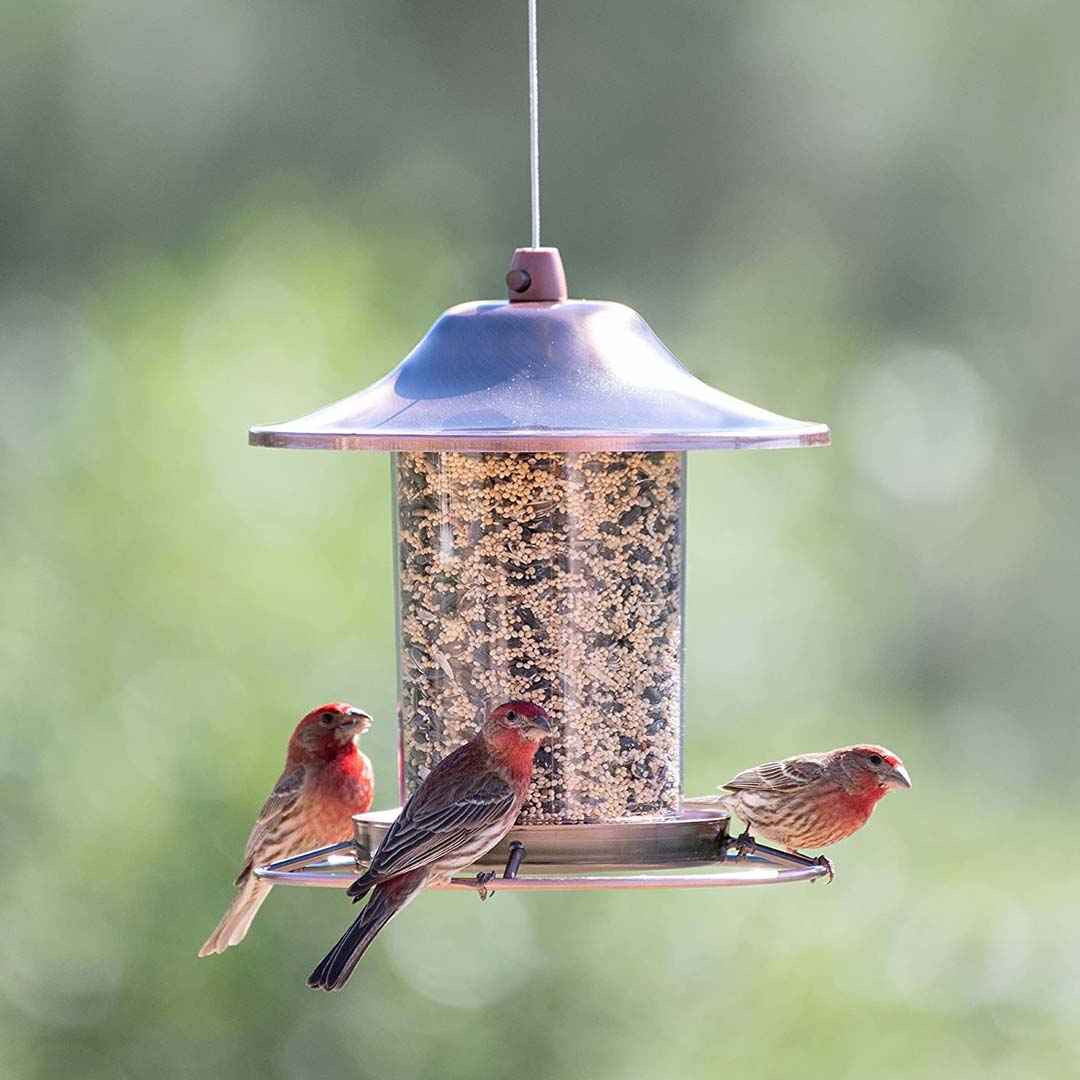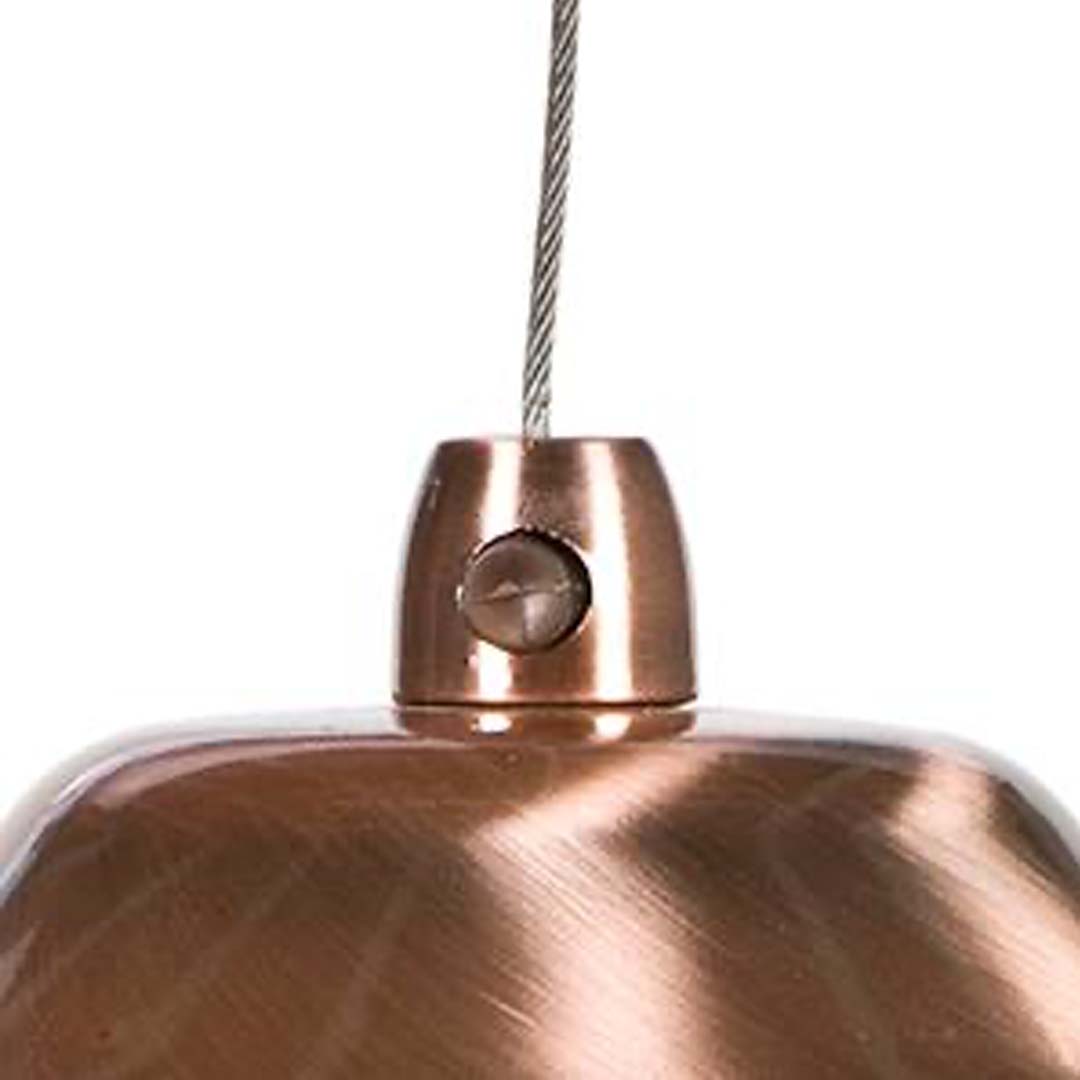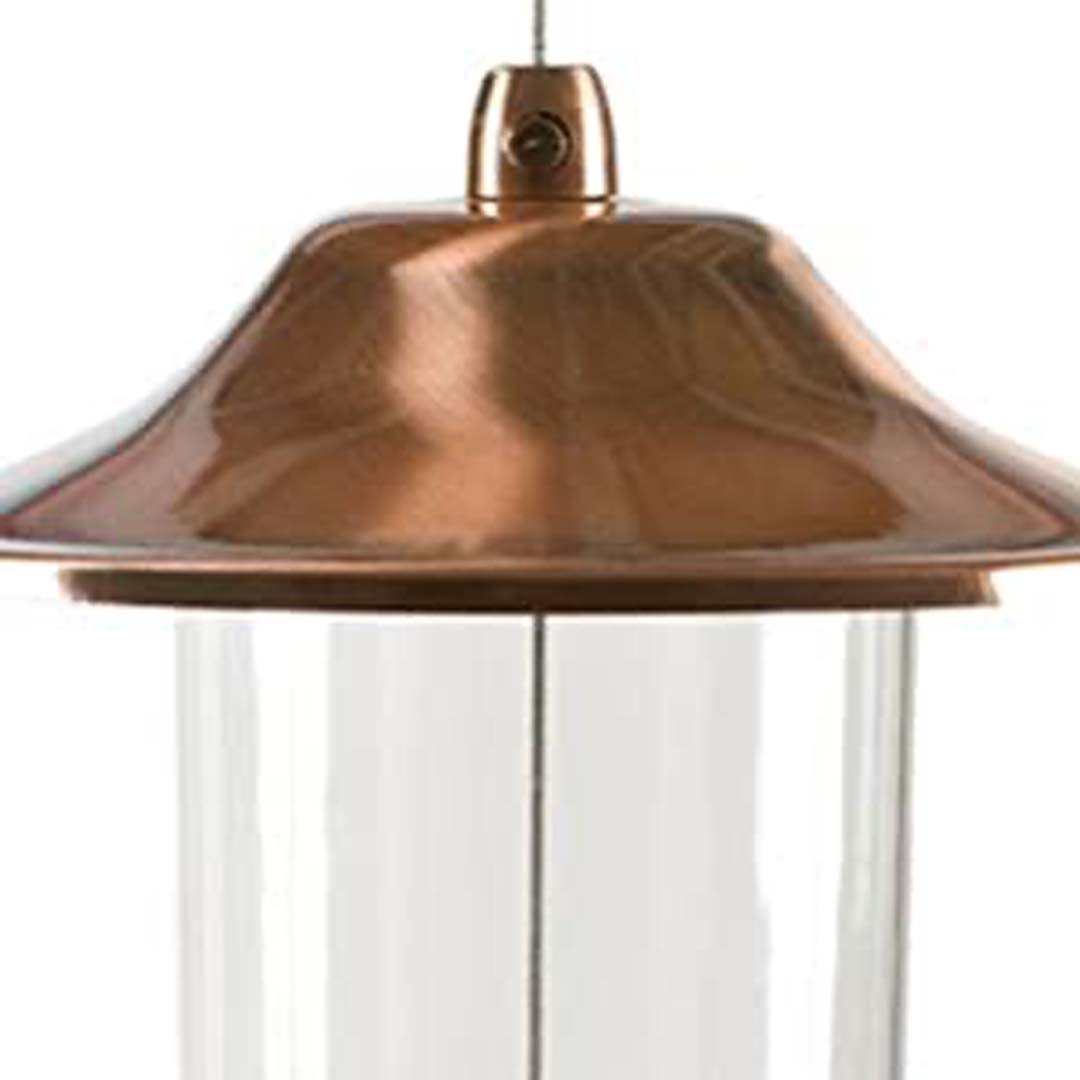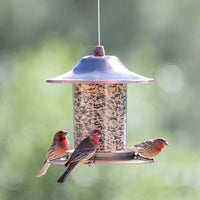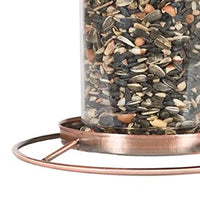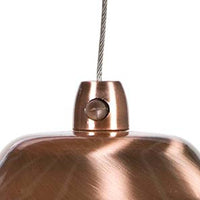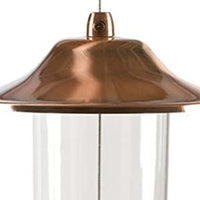 The Copper Panorama Bird Feeder is a wonderful addition to any bird lovers backyard. The innovative design of this feeder allows the seed to dispense into the tray and stop dispensing once the tray is full. As the birds continue to dine from the circular perch, the seed is replenished into the tray so it remains consistently full. This feeder also features the patented Sure-Lock™ cap system; an innovative squirrel proof feature which ensures the lid stays put and squirrels can't get into the seed. The Copper Panorama holds 2-pounds of seed and features a breathtaking copper finish. In addition, the feeder's built-in drain holes prevent water from pooling in the reservoir so seed stays fresh for longer. Not only will the birds love it, it also means less seed waste for you! In addition, the large overhang shields the tray and birds as they dine.
Sure-Lock Cap
The feeder's unique Sure-Lock cap system secures the lid in place to prevent persistent squirrels from gaining access to the seed reservoir.
Antique Copper Finish
Not only is this feeder convenient and economical, it's also eye catching! The beautiful antique copper finish will make this a standout addition to your yard.
360-Degree Feeding
Featuring a convenient circular perch and seed tray, this feeder allows multiple birds to dine from every angle without having to compete for ports.
Share