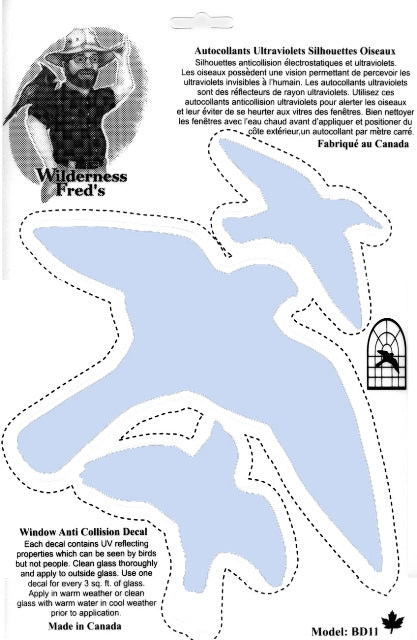 Help protect birds from injury caused by flying into windows by applying these 
Bird Alert Decals. This decal comes with 3 UV reflecting birds and static clings to glass easily. Use one for every one square metre of window exposure.
 These decals are m
ade in Canada. Remove the entire sheet off the backing for easy separation of the birds.
Share