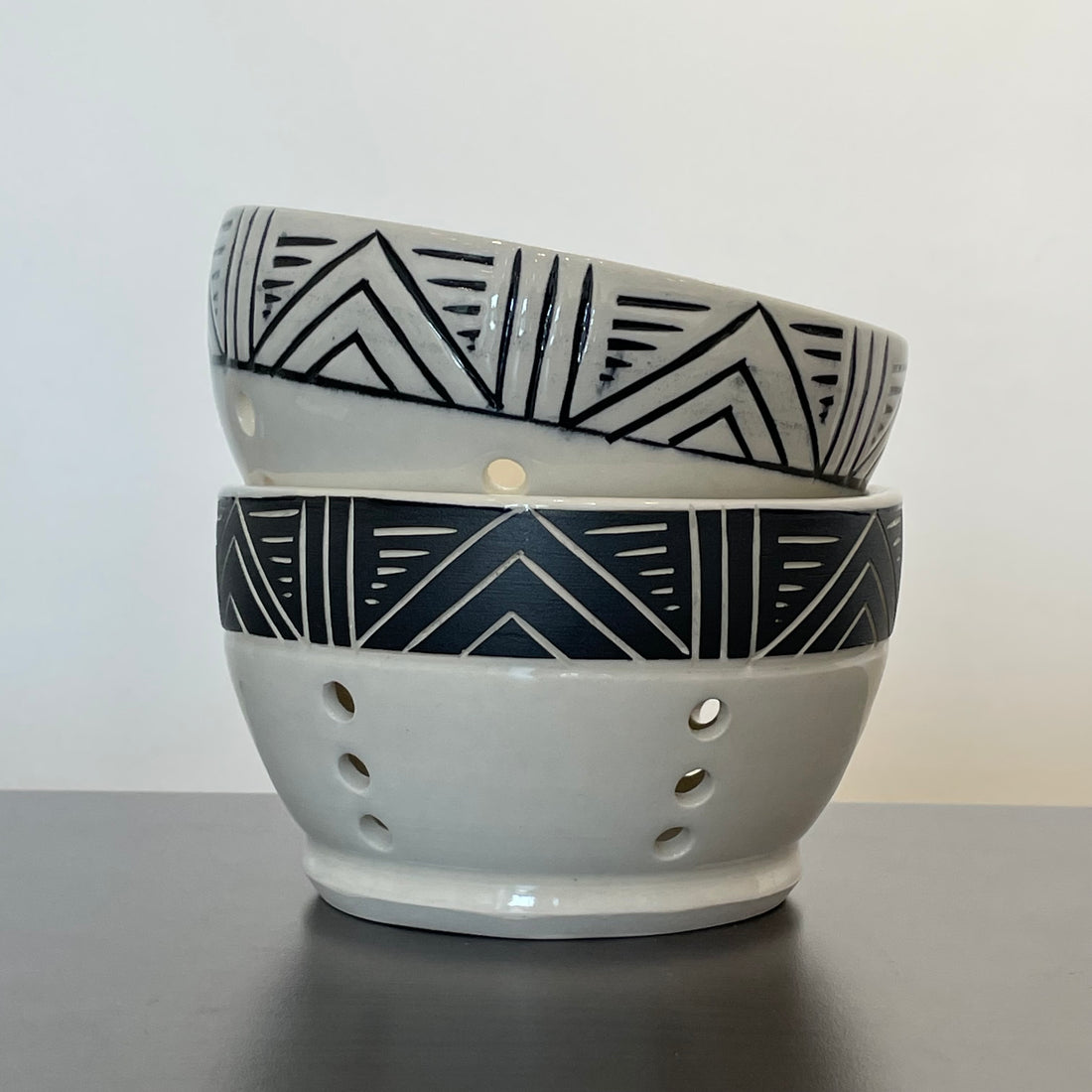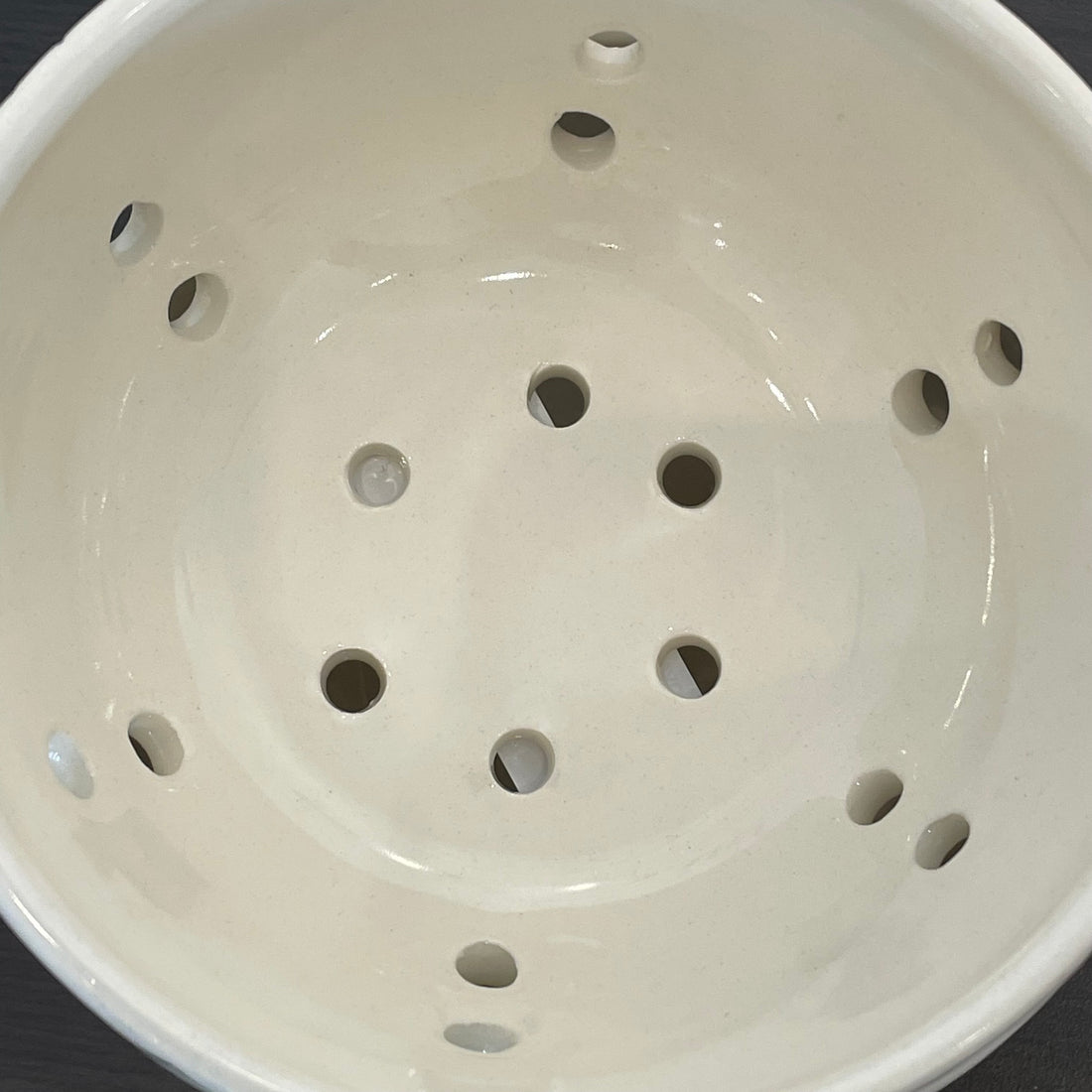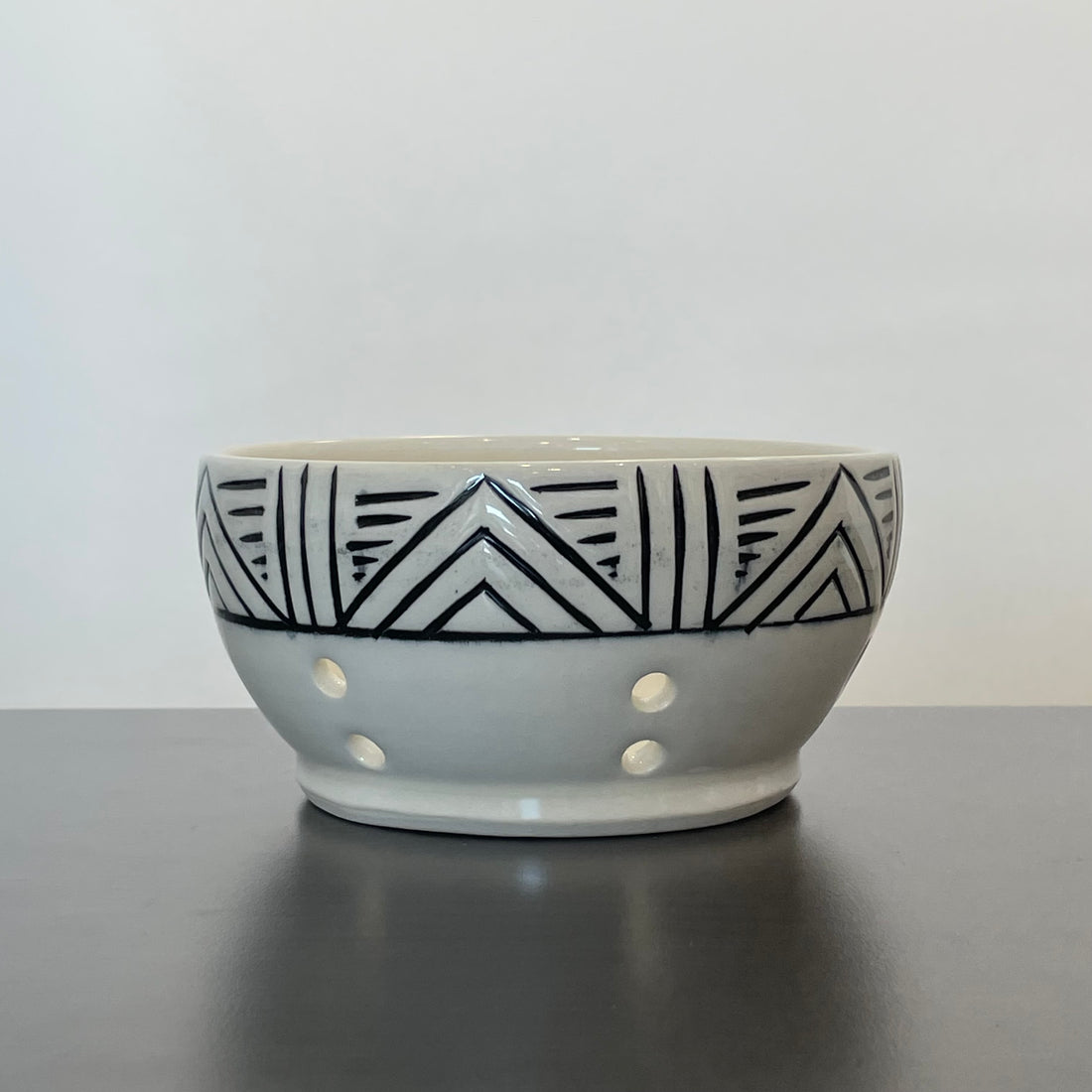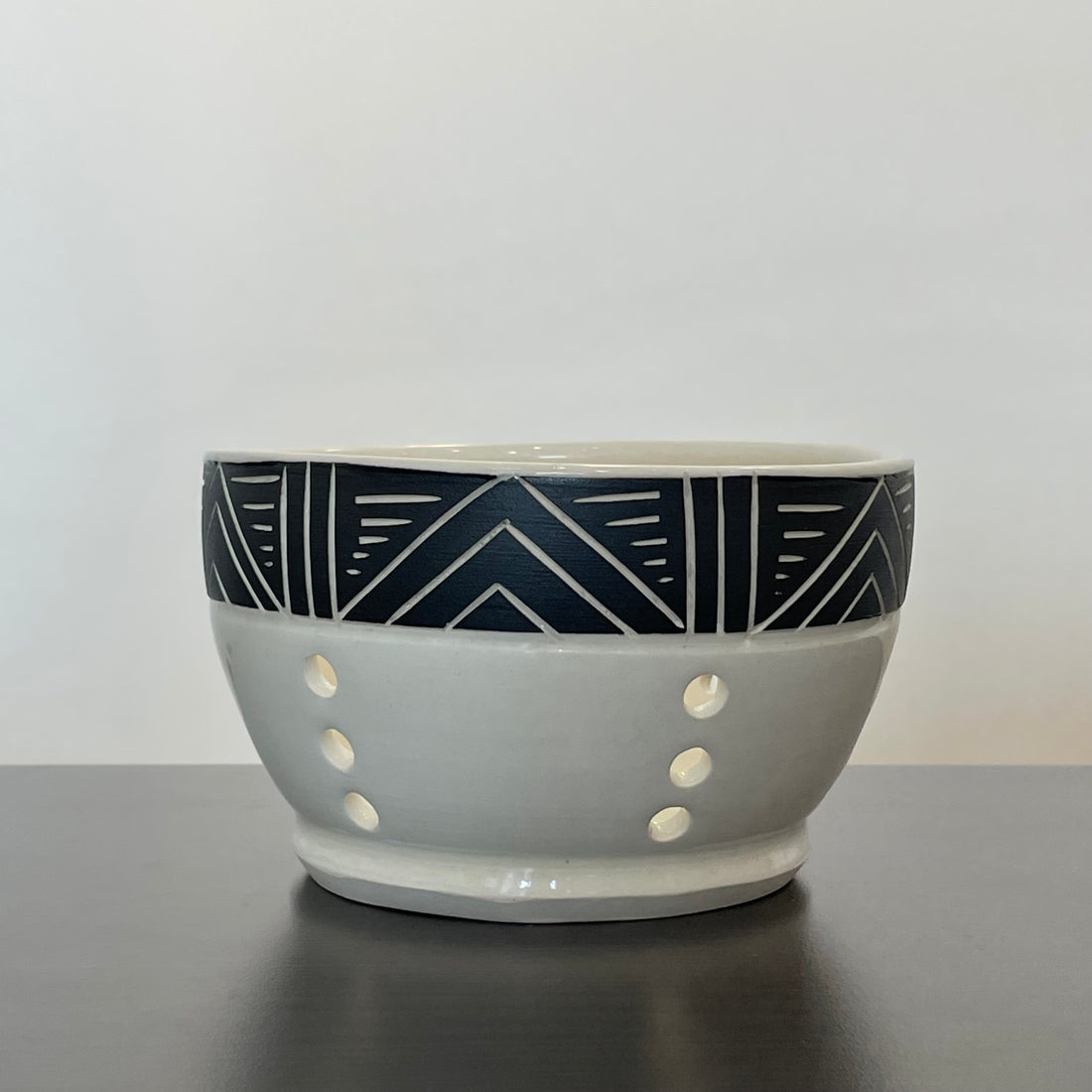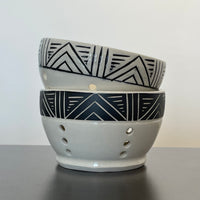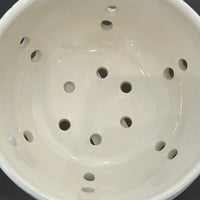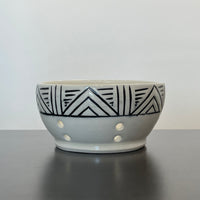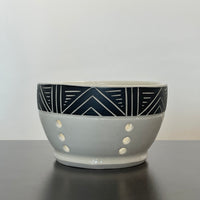 The beauty of ceramics is that no two pieces are the same, regardless of whether they look it. You are bound to fall in love with the craftsmanship of these one of a kind ceramic berry bowls.
About Love Bites Ceramics:
Whether as creator or a teacher, Amanda has been working with clay for over a decade. Her home studio is located just a hop skip and jump away from London in Kitchener Ontario, her one of a kind ceramics are well known. She is constantly busy showcasing her work in various exhibitions and markets throughout Ontario.
Amanda's artistic practice focuses on incorporating a modern aesthetic into functional ceramic ware. She utilizes traditional ceramic making techniques, (such as wheel throwing, hand building, sgraffito and mishima carving) and injects a unique and unexpected twist on this historically important craft. Working mainly with the contrasting colours of black and white, she creates linear forms to provide a canvas for her highly ornamented surface decoration.
Share